Freedom Mortgage Pavilion | Camden, New Jersey
If you loved the Grateful Dead, then you'll be thrilled to hear that Dead & Company, the group formed of three original members plus John Mayer, is on tour once again in 2019!! They're bringing the Grateful Dead experience to the BB&T Pavilion on Thursday 20th June 2019! It's going to be incredible – you've got to be there!! Hit the "Buy Tickets," button now and get ready for the show of a lifetime!!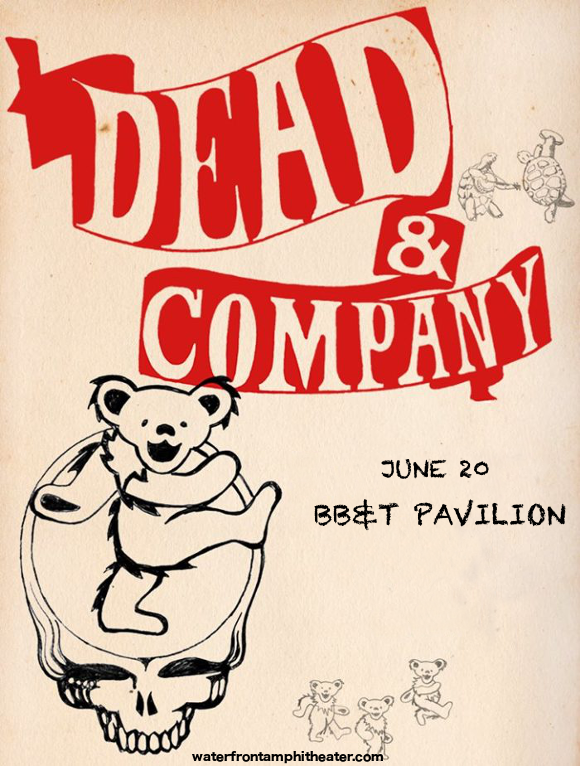 Formed of Bob Weir, Bill Kreutzmann, and Mickey Hart, in addition to John Mayer, Oteil Burbridge and Jeff Chimenti, Dead & Company perform the songs of the Grateful Dead so the live experience for fans never dies! This perfect combination of musicians vibe off one another to give the Grateful Dead songs all new life, live on stage. For a band that improvises a lot onstage, there are extra steps that need to be taken in order to work together as a unit. "There's a certain kind of weightlessness that you feel," drummer Mickey Hart said, when asked about the band's rehearsal and preparation for their tours together. "Everything that you do works, and everybody's smiling and jumping up and down. There's magic, and you know when magic happens because then you move through the world in a trance. Once you acquire trance, you're there. And we're a trance band. That's our specialty."
Are you ready to experience those moments of magic for yourself? There's only one way – get your tickets TODAY and be there on June 20th!!