Freedom Mortgage Pavilion | Camden, New Jersey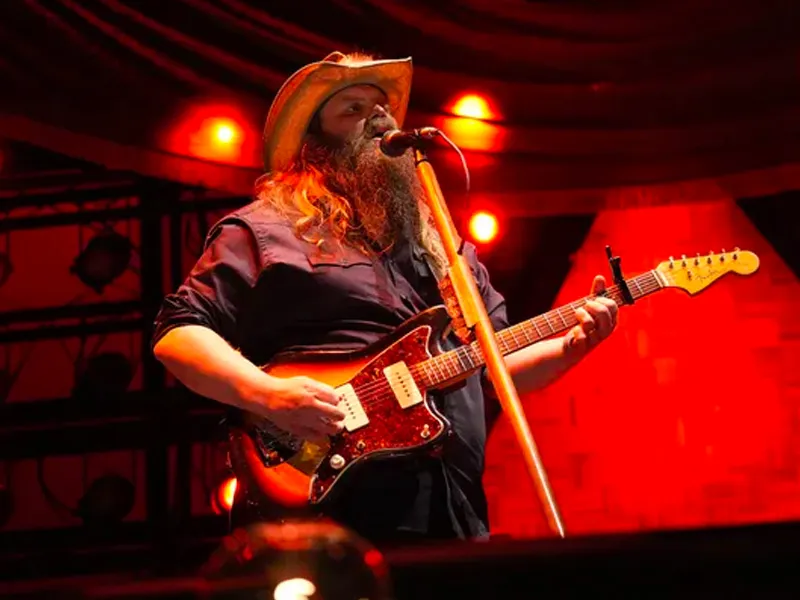 The longest-running concert tour is back to the concert scene this 2024 — and we could not contain our excitement! We are talking about Chris Stapleton's "All American Road Show Tour." Yes, the famous tour that gave us the best collaborations of country artists in the past few years is back for another epic run. In support of his latest album "Higher," Stapleton is set to embark on an extensive show in the United States and Canada. Catch him, along with rising country stars Marcus King and Nikki Lane, this June 6 at the Freedom Mortgage Pavilion for an evening filled with southern-rock country and Americana music. Reserve your tickets today and prepare to sing along to Stapleton's classic hits and songs from his latest album, including "White Horse," "The Day I Die," "What Am I Gonna Do," and the carrier single "Higher." Welcome your summer with a concert you will forever remember. Secure your tickets now by hitting the "Get Tickets" link.
Whether you are a country listener or not, you probably have heard of Chris Stapleton and his appealing and memorable music. The country superstar's distinctive style combines classic country with rock and soul. He is known to capture listeners thanks to his vast knowledge of songwriting. Before he was a revered singer, he was a songwriter for Sea Gayle Music. He has written songs for the biggest stars in the industry like Luke Bryan and and Adele. In 2007, Stapleton decided to bring his talent to the stage by leading the country/rock band SteelDrivers. He worked with this band for years. Well into 2013, the country superstar decided to pursue a solo career. He decided to write separate singles first before dabbling in an album to be on the safe side. When people fell in love with his music, he decided to work on his debut album. "Traveller" dropped in 2015. People have been dying for a Stapleton album since 2013 and finally, he already did. It was a swift stratospheric success with it reaching charts and receiving good notes from critics and listeners. This album solidified his part as one of the best in the country music scene. Right into 2017, "From A Room: Volume 1" and "From A Room: Volume 2" came out. The first volume was a historic best-seller of the year and with the second volume, both secured the second spot on Billboard 200. "Starting Over" would then become his next biggest album. It scored him the Best Country Album during the 2020 Grammy Awards beating other country musicians. His most recent album is "Higher."
Marcus King has a passion for music ever since he was young. While other kids are playing video games, King is learning the guitar and listening to punk rock. When he was in his teens, he studied jazz theory and fell in love with it. This dedication paid off as his debut album "El Dorado" won a Grammy for Best Americana Album in 2021.
Nikki Lane, on the other hand, skillfully combines old-school and indie rock genres in her musical style, combining them with wit and sass. She began singing country music in 2010 and has never stopped. Although her first and second albums did well when they came out, it was her third album, "Highway Queen," that struck gold. The record garnered a lot of attention, including from other artists. One of the highlights of his collaboration then will be with pop sensation Lana Del Rey for the song "Breaking Up Slowly." Her most recent album, "Denim and Diamonds," was released in 2022.
Chris Stapleton is known for impeccable live performances and will be bringing a tour no less with Marcus King and Nikki Lane next year. Catch the trio as they perform at the Freedom Mortgage Pavilion on June 6, 2024. Catch their incredible performance!