Freedom Mortgage Pavilion | Camden, New Jersey
A night with the Rock & Roll band with horns! Blending elements of Classical, Jazz, R&B, Pop and Rock music, Chicago co-headline with Brian Wilson, co-founder of the Beach Boys, joined by fellow co-founder Al Jardine and former guitarist Blondie Chaplin at the BB&T Pavilion on Wednesday, July 13th, 2022. Grab your tickets now for some classic 60s style Rock & Roll, you do not want to miss out, because I promise, they do not make rock bands like this anymore!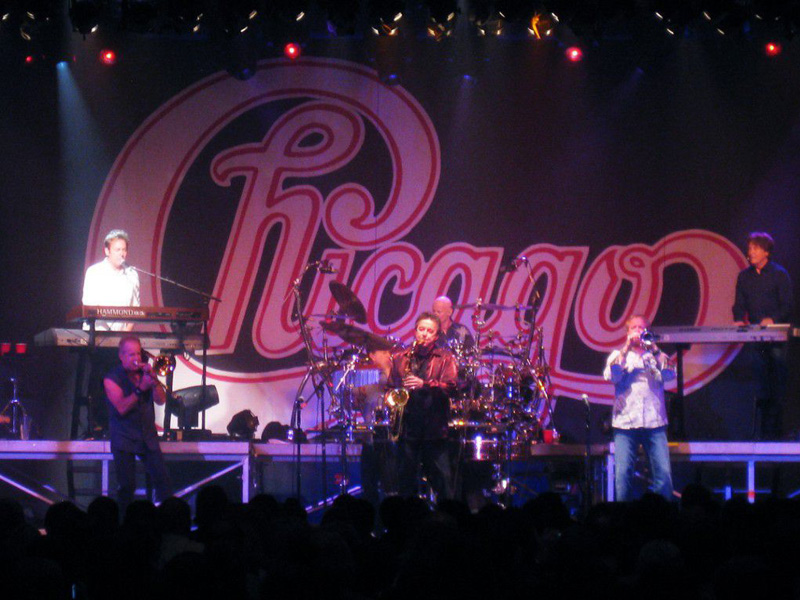 The two bands, Chicago and the Beach Boys, last toured together way back in 1975 during their "Beachago" tour, where Chicago members often joined the Beach Boys on stage for "God Only Knows," "Darlin'" and "Surf's Up." At the end of the show, they mashed the bands together for songs like "Saturday In The Park," "California Girls," "Feelin' Stronger Every Day," and "Jumpin' Jack Flash."
Chicago, the self-named, Rock & Roll band with horns is currently Robert Lamm on Keyboard and Vocals, Lee Loughnane on Trumpet and Flugelhorn, James Pankow on Trombone and Horn Arranger, Keith Howland on Guitar and Vocals, Lou Pardini on Keyboard and Vocals, Ray Herrmann on Saxophones, Flute and Clarinet, Walfredo Reyes, Jr. on Drums, Neil Donell on Vocals and Guitar, Brett Simons on Bass and Vocals, and Ramon "Ray" Yslas on Percussion. With 36 albums and over a million in record sales, Chicago are not only one of the biggest in member count, but one of the longest-running and best-selling music groups of all time.
The Beach Boys original lineup consisted of brothers Brian, Dennis, and Carl Wilson, their cousin Mike Love, and friend Al Jardine. The group have had a profound influence on music globally, with countless artists citing, Pet Sounds, as their inspiration for creating their own musical masterpieces. Inducted into the Rock & Roll Hall of Fame in 1988 and recipients of The Recording Academy's Lifetime Achievement Grammy Award, The Beach Boys are a beloved American institution that remains iconic around the world. Brian Wilson is joined on stage by fellow co-founder singer and guitarist Al Jardine and South African singer and one time Beach Boys guitarist Blondie Chaplin.