Freedom Mortgage Pavilion Parking
General parking
This beautiful all year round venue location attracts thousands of people, boasting a 25,000 seat capacity, the sounds of centers performances can be heard throughout the city. In the summer, the outdoor areas are perfect places to sit back, relax and enjoy your favorite music performances. What better way to do it looking out over the Philadelphia sunsets making this by far the most unique music venue in New jersey.
The Freedom Mortgage Pavilion (previously Waterfront Music Pavilion) provides good parking facilities which can be accessed from S Delaware Ave onto Harbor Blvd.
Parking Rules
*SBC parking lots are reserved for concert patrons only.
*Occupy only ONE parking space per vehicle.
*No tents or canopies will be allowed in order to keep the driver aisles clear for traffic flow and emergency vehicles.
*NES Parking Lot Staff will continuously patrol the lots to provide the information (door times, show times, etc) and assistance and to ensure that guests comply with the established tailgating guidelines. This staff will be dressed in bright yellow.
---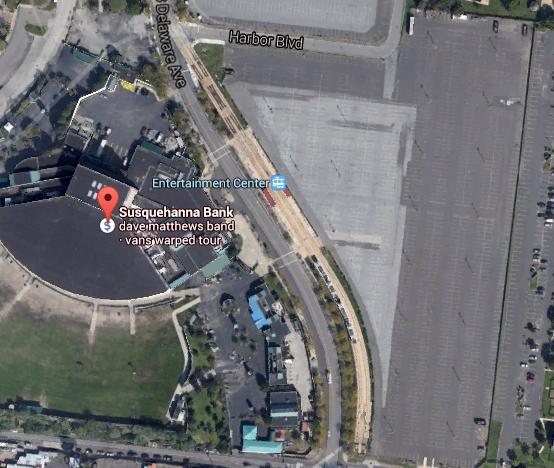 Parking information