Freedom Mortgage Pavilion Seating Chart
The Freedom Mortgage Pavilion (formerly Waterfront Music Pavilion) has a huge capacity of 25,000 seats and an indoor capacity of 7,000, offering an all year round venue. The venue is located in Camden, New Jersey with beautiful Philadelphia views.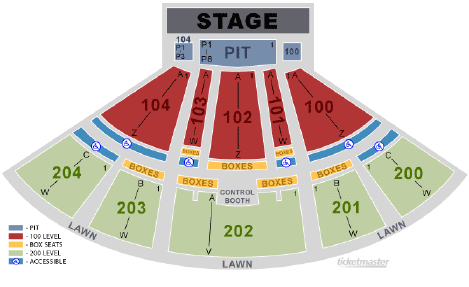 The different colored sections represent the various seating arrangements. As per any venue tickets prices will vary depending on which seating you choose and performance.
To view all our upcoming events please visit the Freedom Mortgage Pavilion upcoming concerts page.