Freedom Mortgage Pavilion | Camden, New Jersey
It's the announcement all hiphop-lovers have been waiting for! Top Dawg Entertainment will be heading out on The Championship Tour this summer, bringing seven-time Grammy Award-winning rap icon Kendrick Lamar, R&B songstress SZA & LA rapper Schoolboy Q to BB&T Pavilion on Friday 8th June 2018! With more artists to be announced, stay tuned for some red hot entertainment from this all-star label!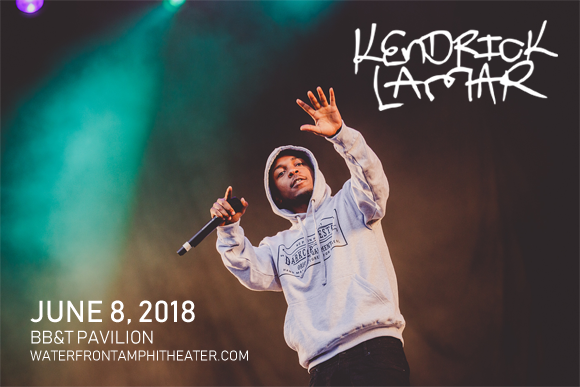 American rapper Kendrick Lamar released his first mixtape as a teenager under the name K-Dot, leading to a records deal with Top Dawg Entertainment. Overly Dedicated, Lamar's fifth mixtape and first retail release began to make waves in the hiphop scene, and his popularity grew with the release of his first studio album, Section. 80. good kid, m.A.A.d city, Lamar's major label debut, was released in 2012 by TDE, Aftermath, and Interscope Records to critical acclaim, and debuted at number two on the US Billboard 200 chart. The record was certified platinum by the Recording Industry Association of America (RIAA) and launched the top 40 singles "Swimming Pools (Drank)", "Bitch, Don't Kill My Vibe", and "Poetic Justice". Lamar had continued success with his 2015 follow-up, To Pimp A Butterfly, which won Lamar two Grammy Awards, one for the single "i" and also the Grammy Award for Best Rap Album. Lamar has won seven Grammy Awards to date. His most recent album, Damn, was released in 2017 to rave reviews.