BB&T Pavilion | Camden, New Jersey
If you were missing Dave Matthews during his hard-earned year off in 2017, then now's the time to get excited, because the Dave Matthews Band are up and running again these year, all around the country to be precise, with a brand new album waiting in the wings!! They'll play their second night in a row at the BB&T Pavilion on Saturday 16th June 2018 – tickets will sell out fast so don't delay – grab yours NOW to secure your place at the show!!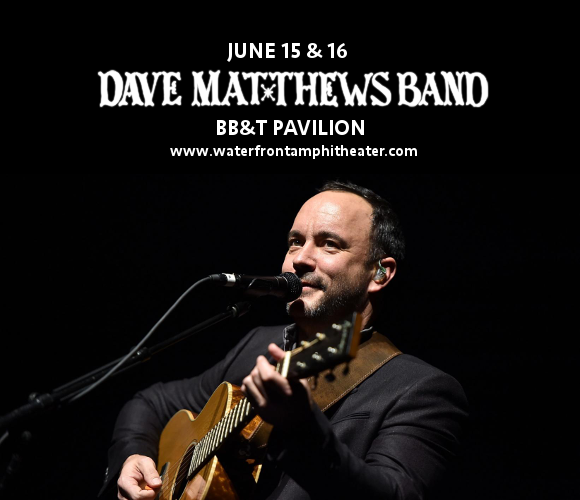 Formed by core band member and primary songwriter Dave Matthews, the Dave Matthews Band has been active since 1991. Their first, independently released album, "Remember Two Things" rapidly gained the band a following which grew exponentially in the years that followed – earning "Remember Two Things," Platinum certification in 2002! To this day, the Dave Matthews Band holds the prestigious record for being the first band to have 6 albums chart consecutively at number 1 – and it doesn't look like the trend is set to stop any time soon!
"I go on a lot of tangents," Dave Matthews said, regarding the time spent composing music during the band's one-year hiatus. "So I've been doing some writing, and I certainly could fill the space of several albums with music that I've made."
We can hardly wait to hear which tunes made it to the final cut – and even better, to hear it all live!! What are you waiting for?? Grab your tickets to see the Dave Matthews band at the BB&T Pavilion today!!