Freedom Mortgage Pavilion | Camden, New Jersey
Day two of the XPoNential Music Festival at Waterfront Music Pavilion on Saturday, September 17th 2022. With sets by Nathaniel Rateliff & The Night Sweats, The Revivalists, and Snack Time at Waterfront Music Pavilion and Valarie June, Felice Brothers, Houndmouth, Lo Moon, Bartees Strange, Black Opry Revue and Highnoon at Wiggins Park. It's summer time, and the sun is out, so it's time you came out! Grab your tickets and come along for the best day of the XPoNential Music Festival, complete with a fantastic lineup, great food and drink options and plenty of stuff to see and do.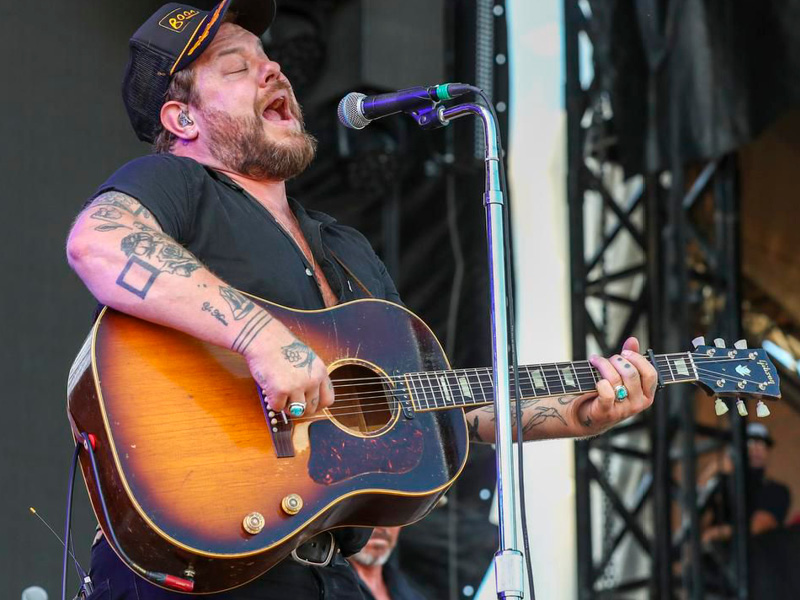 XPoNential Music Festival is brought to you by Philadelphia public radio station, WXPN 88.5FM, for almost 30 years. Featuring the radio's expertly curated mix of established and new artists, the family-friendly festival offers convenient access via public transportation, natural amphitheaters that produce great sound, extensive food, drink, and vendor selections, and festival seating and riverfront promenades that offer spectacular views of the Delaware River and Philadelphia skyline.
All the way from Denver, Colorado, Nathaniel Rateliff and The Night Sweats, are led by singer, songwriter and guitarist Nathaniel Rateliff, and the Night Sweats feature guitarist Luke Mossman, bassist Joseph Pope III, keyboardist Mark Shusterman, trumpeter Wesley Watkins, saxophonist Andy Wild, and drummer Patrick Meese. The band released their third studio album, The Future, in November 2021, charting at number 165 on the Billboard 200, with Rolling Stone Magazine stating, "that mix of Sixties groove workouts and Seventies singer-songwriter truth-seeking pays off on their third album, The Future."
Formed in New Orleans, Louisiana, The Revivalists, eight-piece band consists of Ed Williams on pedal steel guitar, David Shaw as lead vocalist, Zack Feinberg on guitar, Rob Ingraham swinging the saxophone, George Gekas on bass guitar, Andrew Campanelli beating the drums, Michael Girardot pushing the keys and playing the trumpet, and Paulet "PJ" Howard also beating some drums. They have four studio albums, Vital signs, City of Sound, Men Amongst Mountains, Take Good Care and two EPs The Revivalists, and Made In Muscle Shoals. In 2015, they were named by Rolling Stone Magazine as one of "10 Bands You Need to Know."