Freedom Mortgage Pavilion | Camden, New Jersey
Miranda Lambert & Little Big Town are heading to BB&T Pavilion on Saturday 11th June 2022 to reunify the 2018 Bandwagon tour. The duo is getting together after four years since their first edition of the Bandwagon tour, which was a massive hit. They call this an extension of the first tour, and fans expect it to be even bigger and better! The tour was announced on 7th January, and it will kick off on 6th May from Houston. It will be almost a month-long trek, wrapping up on 11th June in Camden, New Jersey. Lambert expressed great excitement about collaborating with Little Big Town once again. Fans bombarded Lambert's Instagram handle as soon as it was announced, which means that ticket demand is high. If you want to see the duo rocking the stage once again, get your tickets ASAP before they are gone!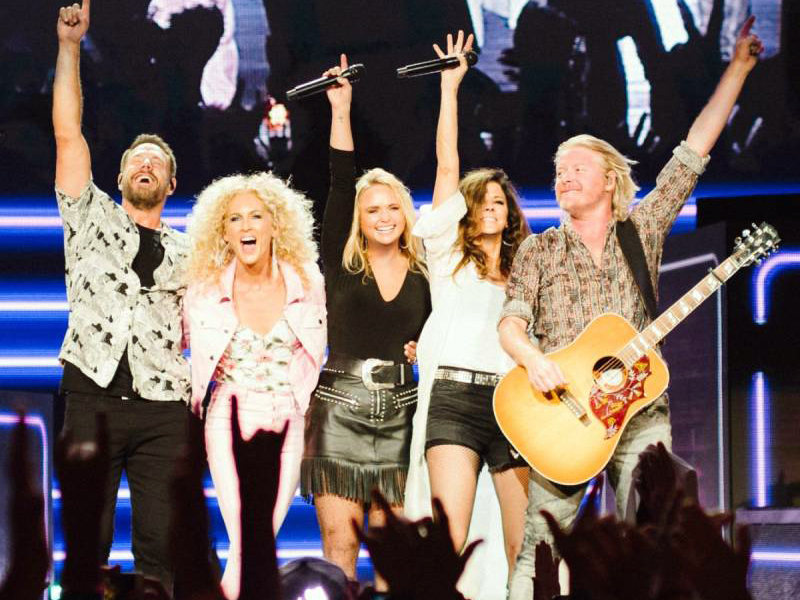 All country music fans are excited about hopping on the Bandwagon with Miranda Lambert and Little Big Town. The two country music acts first collaborated in 2014 for Miranda's single, "Smokin' and Drinkin'," after joining forces for the first Bandwagon tour in 2018. The tour was attended by massive crowds and thoroughly enjoyed the audience and the artists themselves. The tour will stop in 15 cities in the U.S, and there will be three special shows before the official tour begins. The Cadillac Three, another very talented band, will be the opening act on all tour dates.
Miranda Lambert &
Little Big Town are two of the biggest country music acts that demand live shows and tours. Their mesmerizing performances in the 2018 tour are a testament to their talent, which is why fans are so excited to see them getting back for another collaboration. Fans would look forward to hit singles such as Lambert's "If I was a Cowboy" or Little Big Town's "Wine, Beer, Whiskey" alongside countless other hits that they have produced over the years. If you want to be a part of this great country music concert, hurry and get your tickets right now because the demand is high, and they could be sold out immediately!