BB&T Pavilion | Camden, New Jersey
American Blues, punk rock band ZZ Top, 50th Anniversary Tour, Live at the BB&T Pavilion on Sunday 15th September 2019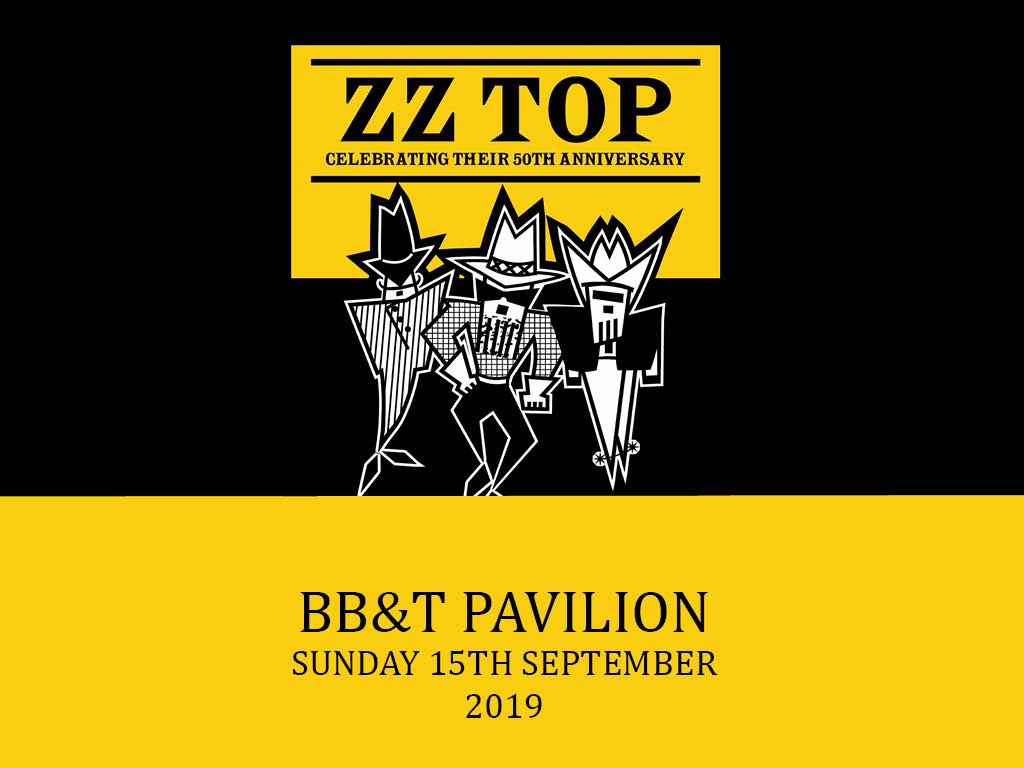 ZZ Top play their 50th Anniversary Tour, Live at the BB&T Pavilion on Sunday 15th September 2019.
The word famous ZZ Top band formed in Houston Texas in 1969, fusing Blues, punk rock with dance rock often incorporating synthetic sounds and their lyrics are riddled with wit and innuendo. This top 100 selling band have 15 studio albums, of which, 11 gold, 7 platinum and 3 multiplatinum albums and ZZ Top have sold more than 50 million albums world wide! ZZ Top were inducted into the Rock and Roll Hall of Fame in 2004.
After fifty years of albums and tours ZZ Top are one of the only Rock and Roll bands that still have their original members.
ZZ Top perform in movies and on TV shows like Back to the future part 3, From Dusk till Dawn and the Simpsons, they have many songs in soundtracks from Armageddon, Breaking bad and South Park to name a few. ZZ Top have been nominated 4 times for the video music awards for Best video from a film, most experimental video and best group video.
ZZ Top are;
Vocalist and guitar Billy Gibbons.
Vocalist and Bassist Dusty Hill
Drummer Frank Beard
"It's been five decades, and I think we're starting to get pretty good at all this! We're truly excited to be appearing across the continent this summer and fall, playing our bluesy kind of rock like we started in '69. The beards, Frank's excepted, are perhaps a bit longer, yet nothing else has changed. We're keeping it that way." Billy Gibbons.
"Armed with a Texan drawl that can charm the skin off a rattlesnake, Billy Gibbons knows how to play an audience as he, and Dusty Hill, revved up the turbo riff to Got Me Under Pressure." Paul Davies, The Express.