Freedom Mortgage Pavilion | Camden, New Jersey
Dedicated road-warriors and purveyors of the finest Americana tunes, Zac Brown Band are headed to BB&T Pavilion on Friday 6th September 2019 for the first of two nights on the Owl Tour! The tour will promote their upcoming sixth studio album, and will see them perform a bevvy of brand new songs, including last year's hit "Someone I Used to Know"! Joining them in support will be Lukas Nelson & Promise of the Real!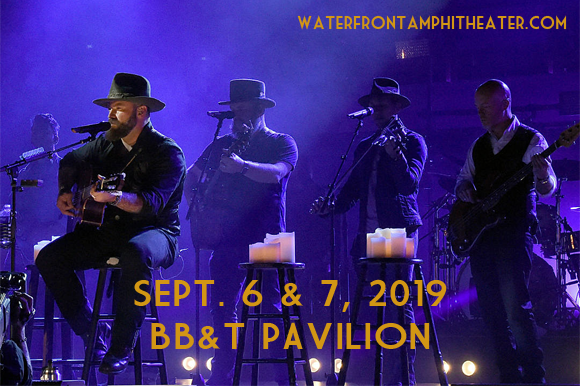 Frontman, singer, guitarist and songwriter Zac Brown had been touring for nearly ten years under his own steam before forming the Zac Brown Band in 2002, with a schedule of approximately 200 dates a year. He began his own record label in 2003, and in 2004 sold his music club and restaurant to buy a tour bus, allowing the Zac Brown Band to tour full time. Over time, the group's line-up expanded, and today the group consists of Zac Brown (lead vocals, guitar), Jimmy De Martini (fiddle, vocals), John Driskell Hopkins (bass guitar, guitar, baritone guitar, banjo, ukulele, upright bass, vocals), Coy Bowles (guitar, keyboards), Chris Fryar (drums), Clay Cook (guitar, keyboards, mandolin, steel guitar, vocals), Matt Mangano (bass guitar), and Daniel de los Reyes (percussion). In 2008, the band released its debut album, The Foundation, which was a huge hit, launching four number-one singles and earning the band a Grammy Award for Best New Artist, as well as triple-platinum certification. The group's success has continued with its four subsequent albums and Zac Brown Band has taken home three Grammy Awards to date, as well as several other awards. Their most recent release is 2017's Welcome Home.