Freedom Mortgage Pavilion | Camden, New Jersey
The first day of the XPoNential Music Festival at Waterfront Music Pavilion on Friday, September 16th 2022. Featuring sets from The War On Drugs, Patti Smith and Her Band, Geese, at Waterfront Music Pavilion, and Taj Mahal, Samantha Fish, Dos Santos, Tamino, The Tisburys and Omar's Hat all at Wiggins Park. Grab some tickets and come on out and enjoy the summer, with an outstanding lineup making some fantastic music plus, an extensive array of food, drink and other entertainment. XPoNential Music Festival is the place to be!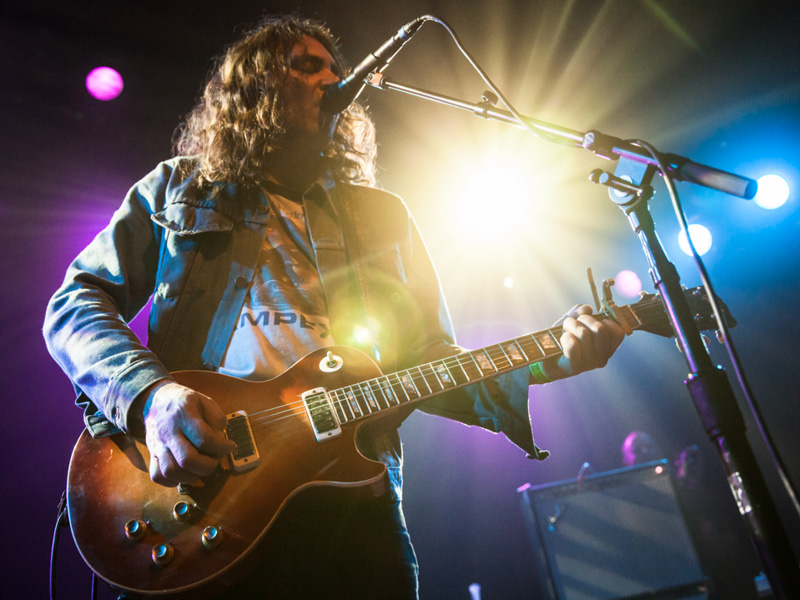 For nearly 30 years, the XPoNential Music Festival has been drawing audiences from the Greater Philadelphia area, Mid-Atlantic region, and Northeastern US to the Delaware Riverfront. Featuring Philadelphia public radio station, WXPN 88.5FM's expertly curated mix of established and new artists, the family-friendly festival offers convenient access via public transportation, natural amphitheaters that produce great sound, extensive food, drink, and vendor selections, and festival seating and riverfront promenades that offer spectacular views of the Delaware River and Philadelphia skyline.
From right across the river in Philadelphia, Pennsylvania, and formed in 2005, The War on Drugs consists of singer and guitarist Adam Granduciel, bassist David Hartley, keyboardist Robbie Bennett, drummer Charlie Hall, saxophonist Jon Natchez, guitarist Anthony LaMarca and keyboardist Eliza Hardy. The six-piece band released their fourth album, A Deeper Understanding, in 2017, winning the Grammy Award for Best Rock Album. Their latest and fifth studio album, I Don't Live Here Anymore, came out in 2021, peaking at number 22 on the Billboard 200, number 2 on the Top Alternative Albums and number 3 on the Top Rock Albums charts.
Punk poet laureate, Patricia Lee Smith, became an integral component of the New York City punk rock movement with her 1975 debut album, Horses. She is most widely known for the song, "Because the Night", co-written with Bruce Springsteen. It reached number 13 on the Billboard Hot 100 chart in 1978 and number 5 in the U.K. She was inducted into the Rock and Roll Hall of Fame in 2007.