Freedom Mortgage Pavilion | Camden, New Jersey
If the past two years might have been a slump, fret no more as brighter days ahead are coming your way as The Lumineers kickstart the BRIGHTSIDE World Tour in support of their fourth studio record, "Brightside", calling it their "best album yet". The bright side is dropping by the stage at Waterfront Music Pavilion on Saturday, June 4, 2022, bringing along a special guest, an emerging American folk band, Caamp. You're definitely in for a night of live fresh new music off of the Grammy-nominated folk-rock band's newest record, and timeless hits like "Stubborn Love", "Sleep on the Floor", "Ophelia", and "Ho Hey". So, book your tickets now!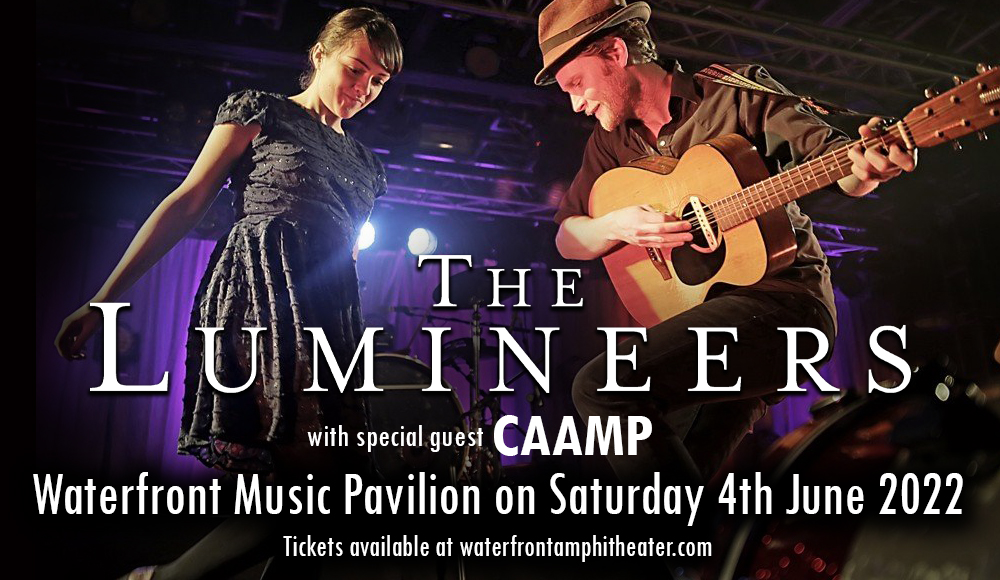 It's a new decade and a new era for The Lumineers as they welcomed 2022 with their fourth studio album, "Brightside", and embark on a world tour after the world faced a slump the past two years. The optimistic ode behind BRIGHTSIDE shows how far the band has come, and the strength it took to rise from challenges along the way.
The Lumineers was born out of a mistaken call from a club's emcee when members Wesley Schultz and Jeremiah Fraites performed around New York playing gigs from 2002. By 2009, the band moved to Denver and joined its thriving open mic scene. They eventually scored a deal allowing them to record a full-length album. The band's sleeper hit, "Ho Hey", was released in December of 2011 later made waves in June of 2012, hitting #3 on the Billboard Hot 100, propelling the band to major success. Their debut self-titled record is awarded 3x Platinum by the RIAA.
Throughout the next few years, The Lumineers worked on their succeeding records "Cleopatra", "III", and 2022's "Brightside". Other hits and fan-favorites include "Cleopatra", "Gloria", "Angela", and "Ophelia".
As The Lumineers take on a new era, BRIGHTSIDE is a toast for better days and hope despite past pains. As the band says in their track "REPRISE", "I'm headed for the Brightside, baby, tonight.", fans are surely in for a dose of hope and joy as they take this optimism back on the stage, with fresh new music performed live for the first time, and timeless fan-favorite hits. Hop on the BRIGHTSIDE, book those tickets now!