BB&T Pavilion | Camden, New Jersey
The hottest boys in town, present, the hottest show in town! It's the Jonas Brothers!!! Remember This Tour is crashing through the BB&T Pavilion on Thursday, October 7th 2021 with very special guest Kelsea Ballerini. Phew, can you just feel things heating up this summer, oh wow, it's a wonder that these boys don't melt through the stage! Grab yourself a towel and come on down to Camden, New Jersey for the hottest gig this summer, join Team Jonas in screaming the house down, this is definitely going to be a tour to remember, so grab your tickets right now, they are selling like hot cakes!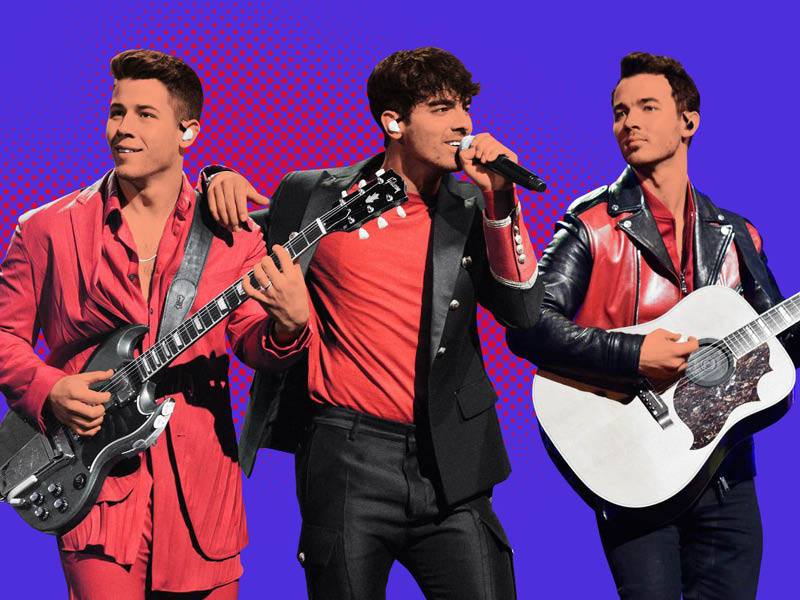 The three Hottest boys in the world are, Kevin Jonas, Joe Jonas, and Nick Jonas from right here in Little Falls, New Jersey, "We couldn't be more excited to officially announce we are going on tour THIS summer and bringing our friend Kelsea Ballerini!" Joe, Nick and Kevin said in a statement announcing the outing. "If this past year has taught us anything, it's that we need to remember the important moments in our lives. We hope these shows will be special moments for our fans, our friends and our families, and we can't wait to see all their faces soon!!"
Made famous by their appearances on the Disney Channel television network in the early 2000s, they made their Breakthrough in 2008 and won a Grammy their very first year! Now they make teenagers all over the world scream, by playing them a Popped-up mix of rock, pop rock, pop punk, and power pop, the Remember This Tour, will be their eleventh headline tour to date! To date they have won over, a staggering, 61 international Awards, with over a hundred nominations, including the seventeen Teen Choice Awards.
A note of caution for the older folks who may be attending, the BB&T Pavilion boasts a staggering 25,000 outdoor capacity, that equates to 25,000 screaming teens, please bring some ear protection.