Freedom Mortgage Pavilion | Camden, New Jersey
The Chainsmokers, Mike Posner, JoJo, Kungs & Cash Cash comes to BB&T Pavilion on Sunday 11th December 2016
Only a handful of concerts could truly claim the tagline 'all stars'. This is one such event that is worth rolling the red carpet out for. The Chainsmokers, Mike Posner, JoJo, Kungs & Cash Cash…These artists have shattered global chart records and now they're up for an earth-shaking performance! Don't miss this selfie-worthy moment. Go and chase those tickets before they slip out of your hands. Buy your tickets now!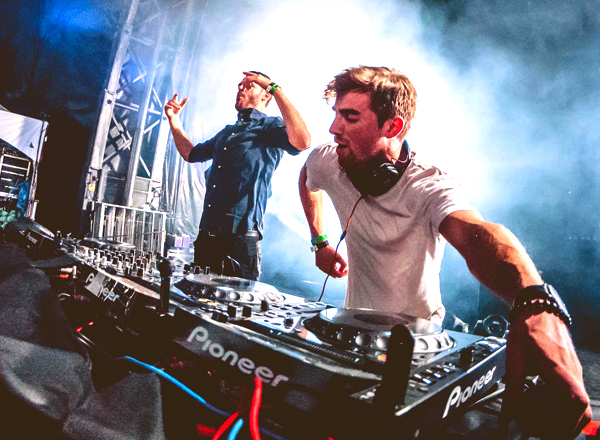 'Baby pull me closer in the backseat of your rover that I know you can't afford…' This is the tune that is currently on everyone's lips. Everyone is addicted to the music of The Chainsmokers! This American DJ duo consisting of
Andrew Taggart and Alex Pall are heating up the global charts with their Billboard Hot 100 chart-toppers -"Selfie", "Roses", "Don't Let Me Down", and "Closer". They are currently on a dizzying world tour schedule, playing to sold-out shows in many parts of the world.
Mike Posner is an American singer-songwriter and record producer whose career took off with Billboard Hot 100 hits like "Cooler than Me", "Please Don't Go","I Took a Pill in Ibiza", and many more. He is also responsible for penning the songs "Sugar" by Maroon 5, "Boyfriend" by Justin Bieber, "Beneath Your Beautiful" by Labrinth, as well as songs for Talib Kweli, Pharrell Williams, Big Sean, 2 Chainz, Wiz Khalifa, Nelly, TI, Snoop Dogg, Nick Jonas, Avicii, Austin Mahone, and more.
Joining The Chainsmokers and Mike Posner in this show are pop Rnb teen sensation JoJo, American DJ trio Cash Cash who specializes in electronic dance music, and French DJ, record producer and musician Kungs.