Freedom Mortgage Pavilion | Camden, New Jersey
The 1975 is a ball of energy that is bursting at the seams. And their equally effervescent adoring mob of fans can't get enough of them. As The 1975 dropped their latest album "A Brief Inquiry into Online Relationships" sometime last year, anticipation for an upcoming tour followed suit. Indeed, this ball of energy will soon explode on the live stage as The 1975 officially announced a tour de force that would take them to many parts of the world. Now thank your lucky stars as the band is due to swing by the BB&T Pavilion on Sunday 17th November 2019. Tickets to this sizzling show will never be too hot to handle if you get it right here, right now by clicking the "buy tickets" button on this ticket site. Easy peasy, but you've got to be quick for this hot ticket would soon be going…going….Book your tickets now!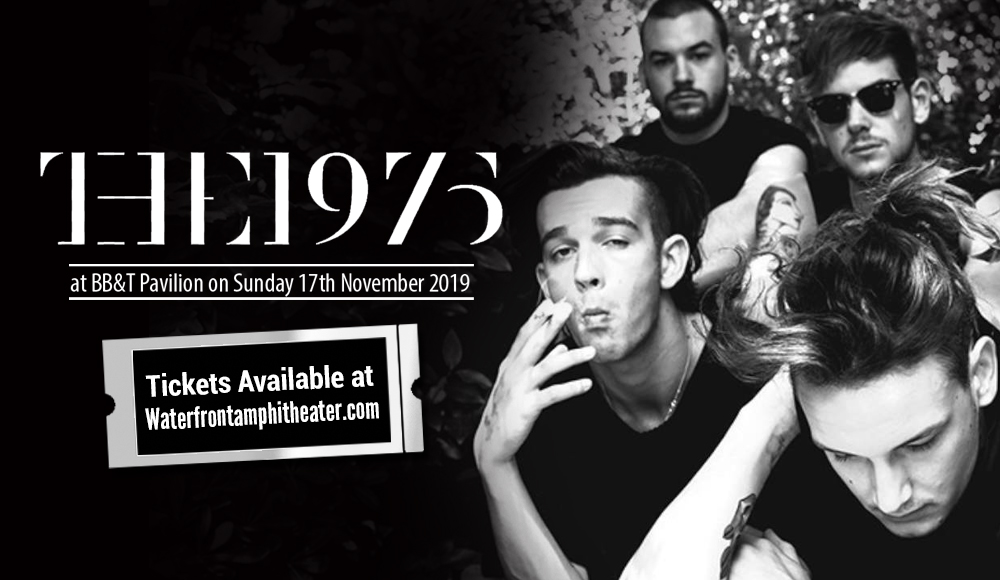 Critics and music press may be giving them mixed reviews. It even went to the extent of labeling them as "the Most Hated and Loved Band in the World". But ask any fan, they gravitate towards the latter; and the band seem unfazed and know better that making music that keeps their fans happy is all that matters most.
These kids from Wilmslow High School in Cheshire, England got together in 2002 to perform in gig organized by a local council worker. As lead vocalist and rhythm guitarist Matthew "Matty" Healy, lead guitarist Adam Hann, bassist Ross MacDonald, and drummer George Daniel hit it off well as they performed on stage and played covers, then eventually began writing songs together, the band The 1975 was born. Healy describe themselves as "a post-modern pop band that references a million things. I don't even know what my band is half the time." Their melodies wade around the genre pool of electropop, funk rock, indie pop, indie rock, pop, pop rock. While their songs revolve around a mumbo-jumbo of themes that Scott Kerr of AllMusic writes that the band combined "the dark and youthful themes of sex, love, and fear with ethereal alt-rock music."
As their fanbase grew in leaps in bounds as they released a series of extended plays (Facedown, Sex, Music for Cars, IV) throughout 2012, it signalled that the band was ripe and ready for an album release. Their self-titled debut album in 2013 which included the popular singles "Sex," "Chocolate," and "Robbers" perched on the number one in the UK charts. From there, 1975 was unstoppable. They penetrated the US market with their sophomore album, "I like it when you sleep, for you are so beautiful yet so unaware of it" (2016), grabbing the number one spot both in the US and in the UK. While their 2018 release, "A Brief Inquiry Into Online Relationships" was lauded by critics and became their third number one album in the UK.
Party like it's 1975! You'd insanely regret missing this show. Book your tickets now!