Freedom Mortgage Pavilion | Camden, New Jersey
Suicideboys are coming, and they are taking over the summer! The shock rap duo from New Orleans are traversing the U.S., and they're bringing along their friends from Ski Mas The Slump God, $not, Maxo Kream, DJ Scheme, Knocked Loose, and Code Orange! This one-of-a-kind tour consisting of artists from various genres is held to promote Suicideboys' forthcoming album, Sing Me a Lullaby, My Sweet Temptation. On Tuesday, 6th September 2022, Suicideboys will be making a stop at the Freedom Mortgage Pavilion in Camden, New Jersey! If you love shock rap and punk music, this is your chance to be part of the most outrageous show of the season! Grab your tickets now!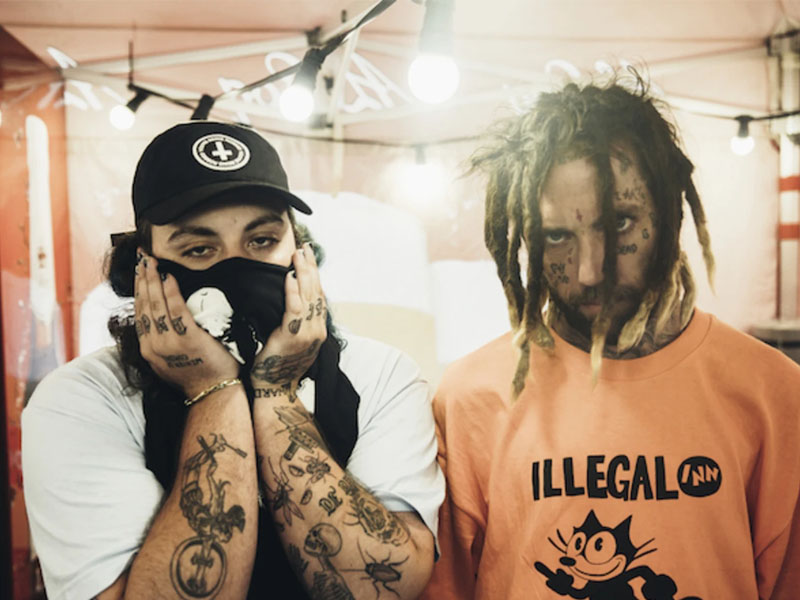 Suicideboys are composed of cousins Scrim and Ruby Da Cherry. The two rappers with outrageous tattoos and misfit-type aesthetics are regarded as two of the most popular underground acts. Their hits cannot be found on the Billboard Hot 100 chart, but they enjoy plenty of streams on the duo's preferred medium, SoundCloud, a music streaming app used by independent artists. Thanks to their Internet-based promotions and word-of-mouth, Suicideboys have developed a massive cult following, and their music has amassed more than five billion streams. They had also earned numerous gold certifications from the Recording Industry Association of America.
After a series of non-album singles and mixtapes, Suicideboys released their debut album, I Want to Die in New Orleans, in 2018. For the first time, Suicideboys broke into the Billboard 200, peaking at number 9. Apart from the U.S., the album also entered the charts in ten other countries, including Canada and the U.K. I Want to Die in New Orleans was preceded by singles, "Carrolton" and "Meet Mr. Niceguy." In 2021, Suicideboys dropped their follow-up album, Long Term Effects of Suffering. The sophomore studio effort soared to number 7 on the Billboard 200, peaked at number 3 on the Top R&B/Hip-Hop Albums, number 2 on the Top Rap Albums, and number 1 on the Top Independent Albums charts. Both studio albums were released vis Suicideboys' independent label, G*59, which they founded in 2013.
Tickets to see Suicideboys perform at the Freedom Mortgage Pavilion are now available! Grab your tickets now!