Freedom Mortgage Pavilion | Camden, New Jersey
If you're a fan of hip-hop, then this is the show you've been waiting for. For their "High School Reunion" tour, superstars Snoop Dogg and Wiz Khalifa have invited guests such as Berna, Too $hort, Warren G, and DJ Drama. With this lineup, audiences can anticipate a night of memorable hits from some of the most legendary artists of all time. The Freedom Mortgage Pavilion, where the event is taking place, is the perfect venue for this show with its spacious outdoor setting and state-of-the-art sound system. Click "Get Tickets" to guarantee yourself the night of your life on July 30, 2023.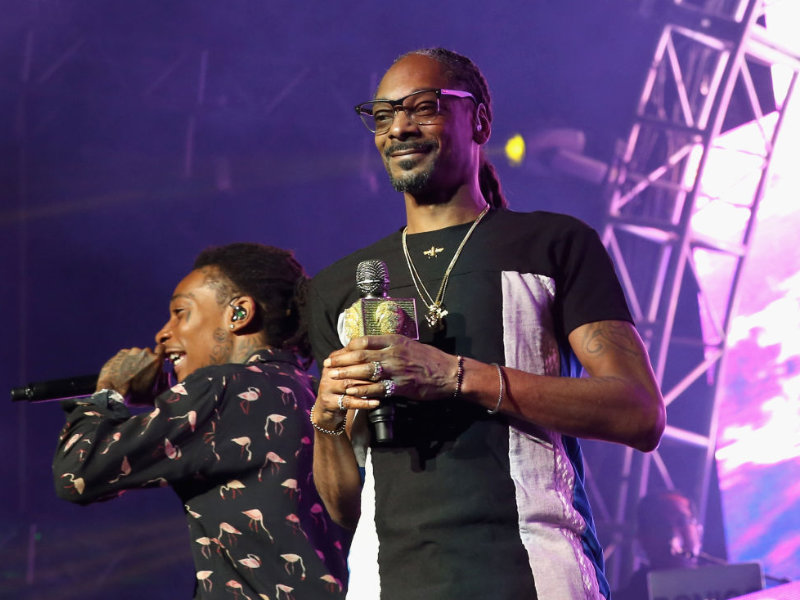 Snoop Dogg has been around for close to 30 years, making him the "granddaddy" of rap. He has amassed an impressive discography that includes 175 singles, 19 studio albums, 17 compilation albums, three extended plays, 25 mixtapes, and 16 promotional singles, and has become a cultural icon around the world as a result. He has worked with some of the most prominent figures in the music industry and is the recipient of numerous accolades and awards, including those from BET, Billboard, the AMA, and 16 Grammy nominations.
Snoop's longtime collaborator, Wiz Khalifa, will be joining him on this tour. In addition to selling millions of albums around the world, Wiz Khalifa has also won a number of prestigious awards. These honors include the BET Award for Best New Artist and the Billboard Music Award for Top New Artist. The performance that Snoop Dogg and Wiz Khalifa give their fans will be unlike anything their fans have ever seen.
Patinum hitmakers Berna, Too $hort, Warren G, and DJ Drama will round out the group. All of these individuals are tremendous musicians in their own right. As a team, they make up hip hop's equivalent of a "who's who," and their incredible antics are not to be missed. Grab your tickets right here and now before they sell out.