Freedom Mortgage Pavilion | Camden, New Jersey
Radio 104.5's 9th Birthday Show: Florence and the Machine comes to BB&T Pavilion on Friday 17th June 2016
Let's all greet and sing 'Happy Birthday' to Philadelphia's Alternative rock Radio 104.5! This birthday celebrator has an extra special treat for its 9th birthday party by inviting very special guest performers led by none other than Florence and the Machine. Celebrate this exciting occassion with fun, revelry, music, and a live concert to boot! What more could you ask for?! Go, get your tickets now!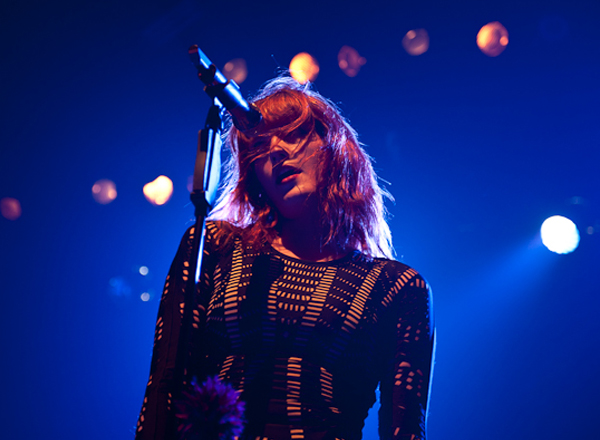 Radio 104.5 was born in May 16, 2007 in Philadelphia, Pennsylvania, when execs at iHeartMedia WRFF decided to flip the station format to alternative rock. They play 90s to current modern rock music, coming across as typically 'lighter' than other contemporary rock stations. Hence, they tend to have more female listeners that love the music of The Killers, The Foo Fighters, Silversun Pickups, Coldplay, and others. Radio 104.5 was said to have given Icelandic band Of Monsters and Men its first spin in August 2011.
Now on its 9th year, the station has had an almost yearly tradition of celebrating their natal day on air by mounting live concerts. As they say, last year was a blast, thus the only way to top it is to pull off two shows this year. The second leg of one of their live shows this year is headlined by indie pop-rock luminary band Florence and the Machine, supported by equally astounding alt-rock acts like The Lumineers, Silversun Pickups, Cold War Kids, Elle King, and Violent Femmes.