Freedom Mortgage Pavilion | Camden, New Jersey
It's day two of Phish's 2 day standout performances at BB&T! As the ultimate jam band, these guys hold a special kind of magic in the air between the stage and the audience, when everyone knows they're in the presence of something truly special. BB&T Pavilion always bring the hype so on Wednesday 8th August 2018 – come and see what all the fuss is about! It's going to be a special night ahead! Tickets available today.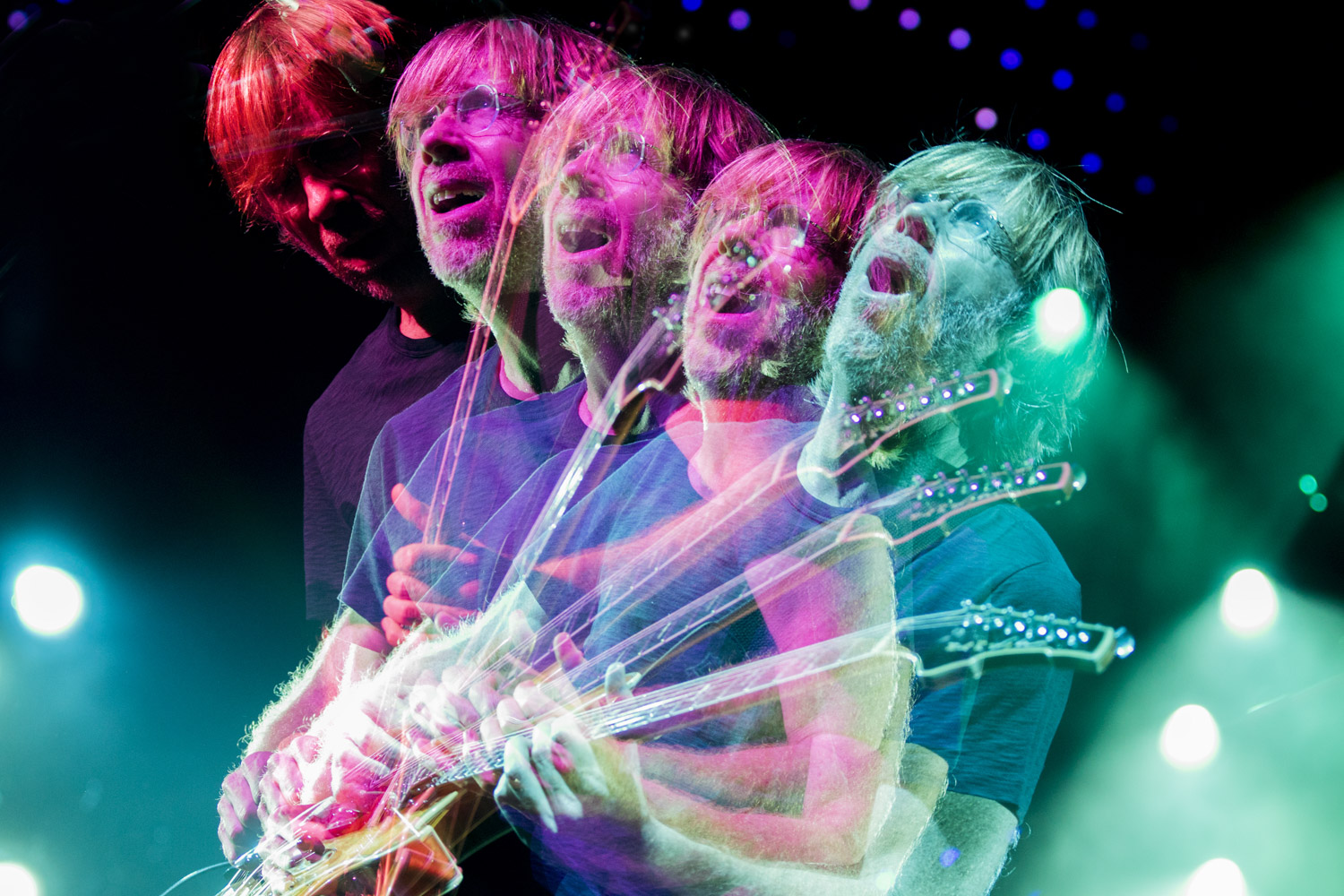 The American jam rockers, Phish have been crafting their incredible sound all the way back in 1983 up until today! With non stop tours and out of this world performances, they combine a journey of music along with light displays and feel good rhythms to have you captivated by every beat. Their dedicated fan base travel to catch them where-ever they go and this time they'll be making a stop at BB&T in the Summer for not just one but two whole nights!! If you're a fan head to the buy now button above and make your dream come true. A must see that should be at the top of your list for 2018!
Phish combine an effortless yet powerful blend of; funk, progressive rock, psychedelic rock, folk, country, jazz, blues, bluegrass, and pop. Despite not smashing it on the radios or gaining massive amounts of mainstream exposure, they survive on the word of mouth as they are all about their live shows. One of those bands that shine when they are on the stage, their concerts are talked about all over the country. Their live recordings have sold over 8 million albums including DVDs in the United States.
Rolling Stone have also helped to put them on the map, describing them rightly as "…spawn a new wave of bands oriented around group improvisation and extended instrumental grooves."