Freedom Mortgage Pavilion | Camden, New Jersey
Gear up for an electrifying evening with Nickelback, Brantley Gilbert, and Josh Ross at the Freedom Mortgage Pavilion on August 29th, 2023. From Canada's frosty Hanna, Alberta, Nickelback stormed the music scene, captivating international audiences with their soul-stirring music, led by the dynamic Chad Kroeger. Meanwhile, Brantley Gilbert's southern charm and powerful country-rock narratives emanating from Jefferson, Georgia, and Josh Ross' riveting talent add depth to the lineup. Their profound lyrics and gripping melodies have earned them an ardent global following. The Pavilion's serene surroundings will amplify the euphoria, promising a deeply memorable concert. These artists' substantial contributions to the music scene – Nickelback's chart-topping albums, Gilbert's award-winning songs, and Ross' promising talent – promise a unique musical experience. Don't miss this chance to witness their thrilling performances and immersive music. Experience a musical night that will resonate deeply within your soul.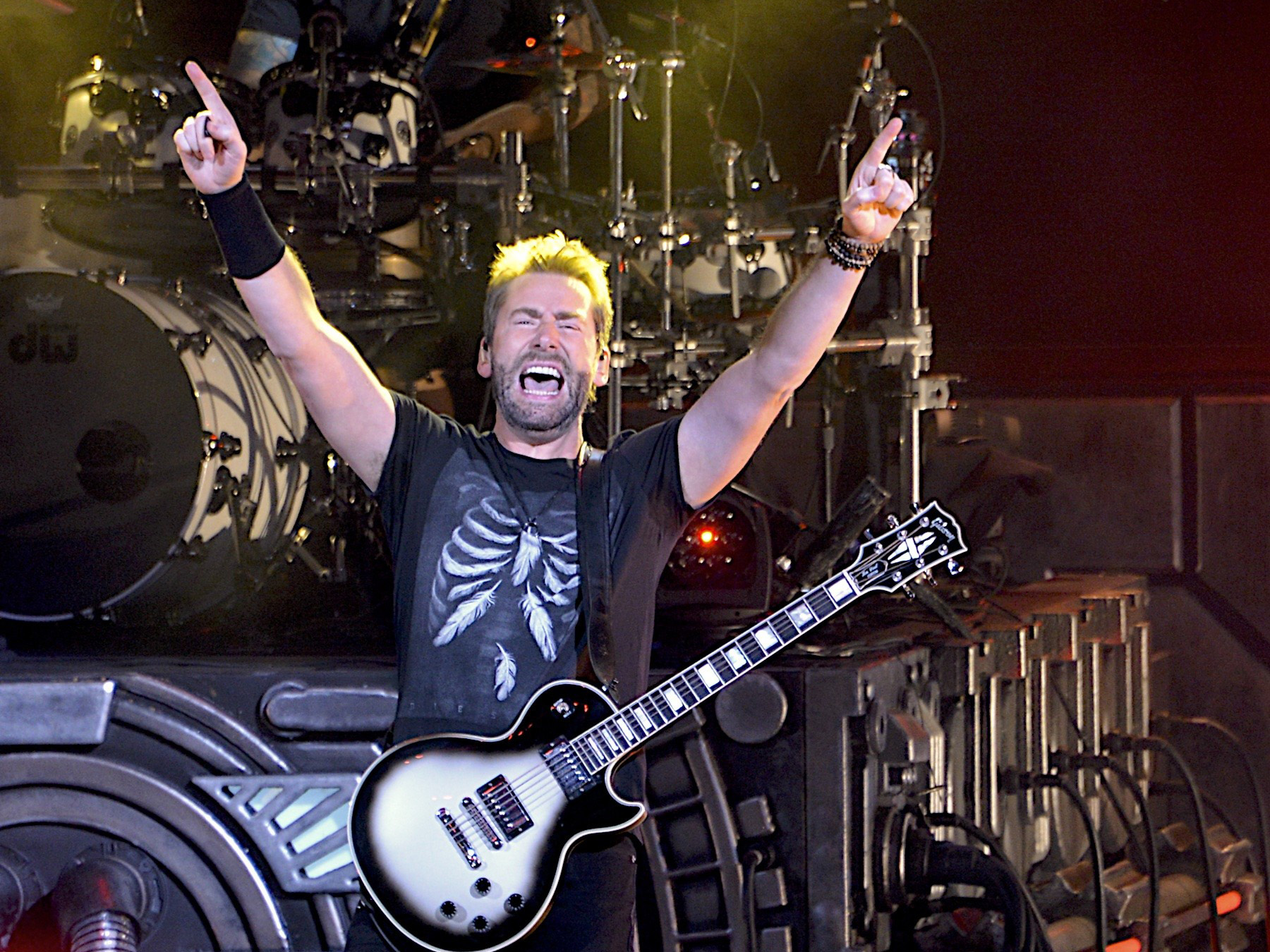 Get ready for a night of monumental music as Nickelback, Brantley Gilbert, and Josh Ross electrify the Freedom Mortgage Pavilion on Tuesday, August 29th, 2023. Originating from the cold landscapes of Hanna, Alberta, Canada, Nickelback has become an international rock sensation, touching hearts with their gripping melodies and introspective lyrics.
Led by the charismatic Chad Kroeger, Nickelback made a big name for themselves in the music industry. With their versatile sound, they've cultivated powerful anthems such as How You Remind Me and Rockstar, striking a profound chord with listeners worldwide. These chart-topping hits underscore the band's prowess and consistent ability to create music that resonates deeply with audiences.
Sharing the stage, we find Brantley Gilbert, a Jefferson, Georgia native, whose soulful blend of country and rock has earned him a fervent fan base. His hit tracks like Bottoms Up and One Hell of an Amen serve as a testament to his skillful songwriting and evocative performances. Meanwhile, rising star Josh Ross, with his mesmerizing voice and engaging stage presence, brings fresh vigor to the lineup.
The scenic Freedom Mortgage Pavilion offers a sublime setting for these artists' thrilling performances. As the sun sets, let the venue's tranquil surroundings enhance your concert experience, allowing waves of euphoria to course through you as the music unfolds.
Nickelback's accomplishments in the music world are impressive, including numerous awards and chart-topping albums. Similarly, Brantley Gilbert's passion-fueled narratives have earned him several accolades, including American Music Awards and Country Music Association Awards. Together with the promising talent of Josh Ross, they represent an extraordinary range of musical mastery.
This event promises a rare opportunity to witness these artists' captivating charm and electrifying energy live. Book your tickets now for a night brimming with remarkable music and deeply felt performances. Be at Freedom Mortgage Pavilion on Tuesday, August 29th, 2023, for a musical journey that will touch your soul and stimulate your senses. Prepare to be captivated by the undeniable talent and artistic prowess of Nickelback, Brantley Gilbert, and Josh Ross as they orchestrate a night of music you won't soon forget.