BB&T Pavilion | Camden, New Jersey
Following several festival slots and a run along the west coast with U2 on their Joshua Tree 30th anniversary tour, Mumford and Sons have confirmed an expansion of 3 further headlining dates of the year, including at the BB&T Pavilion on Thursday 25th May. There aren't many opportunities to catch the London-hailing band live, so be speedy with securing your place at the show!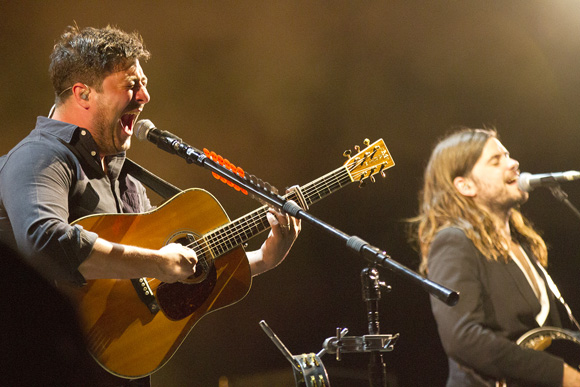 widespread critical acclaim, winning the Brit Award for best British album for Sign No More in 2011 and being nominated for a total of six Grammy awards. Their performance with Bob Dylan and The Avett Brothers at the 2011 Grammy award ceremony brought them to popularity in the US. They went on to receive 8 further nominations, winning the Album of the Year award for Babel, and in 2013, the Brit Award for Best British Group.
Initially playing in West London at the same time as other emerging new folk artists, they, along with artists such as Noah and the Whale and Laura Marling created what was dubbed the "West London folk scene" a sound which resonated massively at first in the UK and then worldwide, spawning an entire plethora of similar artists into the genre. They don't describe their sound as exclusively folk, and it is arguably not, but rather fits more neatly into the neo-folk genre, a relativey new breed of popular music that uses traditional folk instruments such as the banjo and mandolin along with folk-influenced rhythms and melodies mixed with modern pop and rock elements.
Come and see what the hype is all about for yourself – book tickets now!