Freedom Mortgage Pavilion | Camden, New Jersey
The Heavy Metal band you all grew to love, love for a constantly changing and fluid style that, since 2010, you thought you would never hear the likes of ever again. Well, think again because, for the first time in 14 years, Mudvayne are back on a headline tour! Grab some tickets and get ready for the ultimate Psychotherapy Sessions that your therapist would never dream of signing off on! Featuring some serious support group sessions with fellow nu-metal band, Coal Chamber, back on the road for the first time in 8 years, as well as some shock therapy by horror-metal icons GWAR, and let's not forget the classic one-on-one sessions with Nonpoint, and Butcher Babies! Get your tickets to Mudvayne at Freedom Mortgage Pavilion on Saturday, July 29th 2023 and get all your therapy needs seen to!
At the tour announcement, drummer Matt McDonough warned everyone to brace themselves for "an Event." In the near future. "On the Horizon. Over 25 years in the making. Brave travelers… You, and the alien seed – MuDvAyNe. A journey begun. Reaching Zenith. Now for the Eschatology."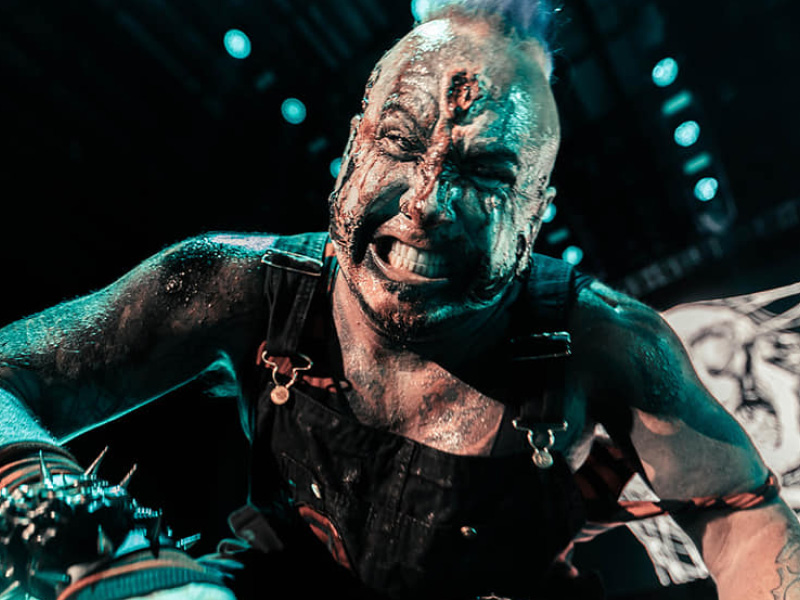 Mudvayne was formed in 1996 in Peoria, Illinois, and comprises of lead singer Chad Gray, guitarist Greg Tribbett, bassist Ryan Martinie, drummer Matthew McDonough, and touring guitarist Marcus Rafferty. The band has sold over six million albums worldwide, including the MTV2 Award-winning hit "Dig" from their debut album, L.D. 50, released in 2000. The band traveled ceaselessly for over a decade after producing four additional albums and getting a Grammy nomination for their performance of "Determined," the lead single from their 2005 album, Lost and Found, before finally going on indefinite hiatus in 2010.
In a 2009 interview, the band's drummer, Matthew McDonough, stated that he regretted characterizing the band's sound as "math rock." "I honestly don't know what 'math metal' is. I made a joke early on in Mudvayne's career that we used an abacus in writing. It seems I should be careful making jokes in interviews. I don't really see Mudvayne as an innovator in anything." The band has defied critics and journalists in defining their style, having been labeled alternative metal, nu metal, experimental metal, extreme metal, hard rock, heavy metal, math metal, groove metal, neo-progressive metal, neo-progressive rock, progressive rock, and progressive metal at various times. According to Eli Enis of Revolver magazine, the band "wriggled between nu-metal, alt-metal, prog and hard rock in a way that remains completely unrivaled to this day. No one else has or ever will sound quite like them."
Mudvayne announced on April 19, 2021, that they were reuniting and will perform their first performances in 12 years that fall. The band performed at events such as Inkcarceration Music & Tattoo in Mansfield, Aftershock in Sacramento, and Welcome to Rockville in Florida. The band's reunion tour resumed in the summer of 2022, with performances at the Upheaval Festival in Grand Rapids and the Rock Fest in Cadott. The Freaks on Parade tour, which they co-headlined with Rob Zombie, was their first American tour in 13 years. Mudvayne members have apparently discussed the prospect of creating new songs.