Freedom Mortgage Pavilion | Camden, New Jersey
This September, rock fans in Camden, New Jersey, should get ready for another installment of the iconic MMR*B*Q music festival! The annual rock tradition makes its phenomenal return this 2023 at the Freedom Mortgage Pavilion on Saturday, 16th September 2023! The rock show will once again feature chart-topping rock band Shinedown, legendary rocker Billy Idol, along with performances from roots rock quartet Larin Poe and esteemed guitarist Ayron Jones! This grand celebration of music is now in its 16th year, and it's bound to deliver some amazing hits, fan favorites, and non-stop crowd-pleasers! Last year, the MMRBQ featured several big names in rock music. The sensational rock concert opened the summer season with eight phenomenal performers. Meanwhile, Shinedown has performed three MMRBQ festivals – 2012, 2016, and 2019! If you're a dedicated hard rock fan, this is your opportunity to experience the epic MMRBQ in Camden, New Jersey! Hurry and score tickets now before they run out!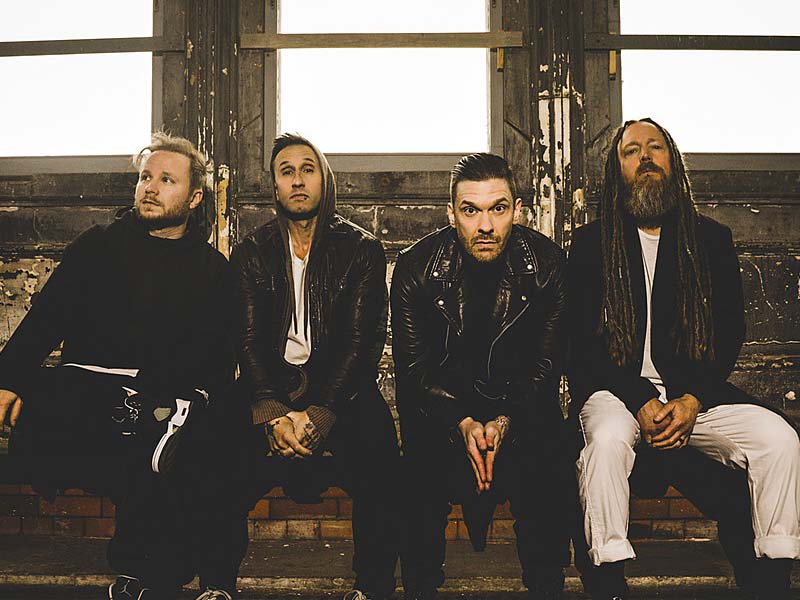 MMRBQ headliner Shinedown is a Floridian rock band that has consistently dropped singles on the Billboard Mainstream Rock charts. They have 18 number-1 rock songs, while the rest of their songs all entered the chart's Top 5. Pretty much, one can say that Shinedown knows how to make an incredible rock song! Since releasing their debut album in 2003, the band has released seven critically-acclaimed studio albums, including the career-defining effort, The Sound of Madness. The album was the band's first entry into Billboard 200's Top 10, and it spawned several monsters hit singles, including "Second Chance," "Devour," "If You Only Knew," and the title track. "Second Chance" was the band's breakthrough hit and the only song to enter the Billboard Hot 100, peaking at number 7. It is also the band's third number 1 Mainstream Rock Song hit after "Save Me" and "Devour."
Billy Idol emerged in the '70s from London's punk rock circuit. The iconic singer-songwriter has belted out massive hits like "Rebel Yell," "White Wedding," "Dancing with Myself," and more. He has produced eight chart-performing albums, four of which have earned platinum in the U.S. He has sold over ten million albums worldwide and earned several accolades, including an ASCAP Pop Music Award, a Classic Rock Roll of Honour Award, an MTV Video Music Award, and three Grammy nominations.
American roots duo Larkin Poe has been dubbed the "little sisters of the Allman Brothers." The band, hailing from Calhoun, Georgia, has been known for their excellent southern harmonies and incredible musicianship. The band, which comprises members Rebecca and Megan Lovell, Tarka Layman, and Ben Satterlee, has released six studio albums, including their latest effort Blood Harmony. The album follows one of their most notable work, Kindred Spirits. The album is composed of cover songs of renowned artists, such as Neil Young, Phil Collins, Lenny Kravitz, Elton John, and more.
Lastly, esteemed guitarist Ayron Jones joins the MMRBQ line-up as the sole guitarist/singer-songwriter act. His eclectic music has been known to showcase elements of rock, soul, hip-hop, grunge, and blues. This 2023, he's set to promote his latest album, Chronicles of the Kid, which spawned two chart-performing singles, "Filthy" and "Blood in the Water."
Catch Shinedown, Larkin Poe, and Ayron Jones by scoring tickets now to the 16th MMRBQ festival at the Freedom Mortgage Pavilion!