BB&T Pavilion | Camden, New Jersey
Get ready for the annual MMRBQ show! This year features an incredible alternative metal lineup including Alice In Chains, Ghost, Stone Temple Pilots and Dorothy, coming to the BB&T Pavilion on Saturday 19th May 2018. NO metal fan can afford to miss this – get your tickets to the MMRBQ show NOW while you can!!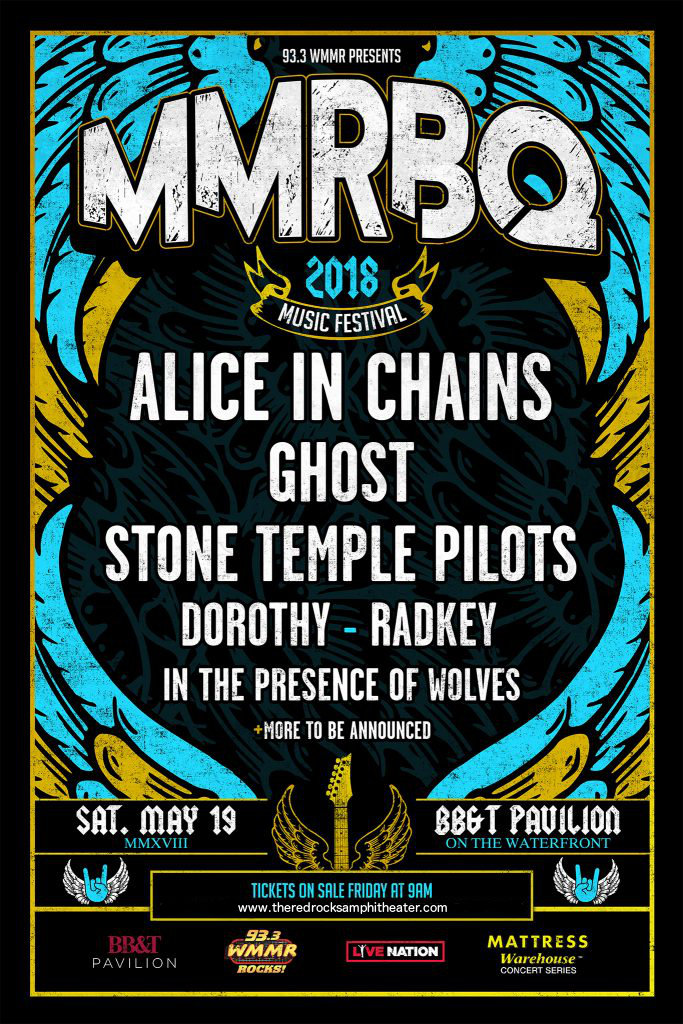 Formed in 1987 by band members Jerry Cantrell, Sean Kinney, Mike Starr, and Layne Staley. Alice in Chains started off as part of the grunge movement of the 90s alongside Nirvana, Soundgarden, and Pearl Jam, that then moved on to incorporate elements of heavy metal in their music. The band have achieved huge success worldwide, with no less than five number one hits and nine nominations for Grammy Awards!! The band have their sixth release, their first since 2018, scheduled for early 2018 – so this show may include some all-new material from the band!
Other massive acts on the bill include the theatrical Swedish metal band Ghost, who most recently won the Grammy Award for Best Metal Performance in 2016, and Stone Temple Pilots, another act that rose to popularity in the grunge movement of the 90s and later evolved their sound to include a collection of new genres – from psychedelic rock to bossa nova!
Grunge and metal fans can't afford to miss this incredible concert! Get your tickets for the year's MMR*B*Q show featuringAlice In Chains, Ghost, Stone Temple Pilots and Dorothy today, while tickets last!!