Freedom Mortgage Pavilion | Camden, New Jersey
Megadeth, Amon Amarth & Suicidal Tendencies will be storming the stage at BB&T Pavilion on Sunday 16th October 2016 as part of Megadeath's Dystopia Tour!
"We are proud to be supporting the legendary and mighty Megadeth on their US tour in September!" says Amon Amarth. "Sharpen your blades and bring out your drinking horns, 'cause this will be a brutal show that no true metalhead should miss! Raise your horns!"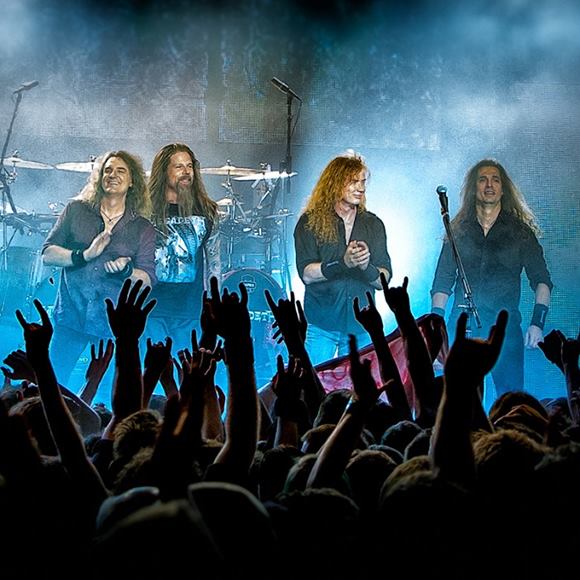 Formed Los Angeles in 1983 by guitarist Dave Mustaine and bassist David Ellefson, shortly after Mustaine's departure from Metallica, Megadeth is considered to be one of the pioneering bands of the American thrash metal scene. Acknowledged as one of the "the big four", alongside Anthrax, Metallica and Slayer, Megadeth was responsible for developing and furthering the popularity of the genre. The band's debut album Killing Is My Business… and Business Is Good! was released in 1985 with independent label Combat Records. Its success in underground metal circles was enough to attract attention from major labels and the band released their first major-label album, Peace Sells… but Who's Buying?, in 1986, having signed with Capitol Records. To date, Megadeth has sold 50 million records worldwide, earned platinum certification in the United States for five of its fourteen studio albums, and received eleven Grammy nominations. The band's 2016 release, Dystopia, sees Lamb of God drummer Chris Adler and guitarist Kiko Loureiro of Angra performing on what is Megadeth's fifteenth studio album.