Freedom Mortgage Pavilion | Camden, New Jersey
Get ready for the most groundbreaking hip-hop event of the year! The highly-anticipated Sorry for the Drought Tour featuring platinum-selling rapper Lil Durk is here, and it's set to conquer 27 lucky cities across North America! This summer, the celebrated hip-hop artist will support his upcoming album Almost Healed with a mega tour that includes a coveted stop in Camden, New Jersey! The show is anticipated to debut the Grammy-nominated rapper's new songs, including his recently released "All My Life" featuring J. Cole. Besides new material, Durk will also be covering his massive hits, such as "Broadway Girls," "3 Headed Goat," "Who Want Smoke," and "Laugh Now Cry Later," among others! On Thursday, 3rd August 2023, Durk will light up the Freedom Mortgage Pavilion with his special guests, Kodak Black, and NLE Choppa! If you're keen on attending the hottest hip-hop show of the year, click on the Get Tickets link now!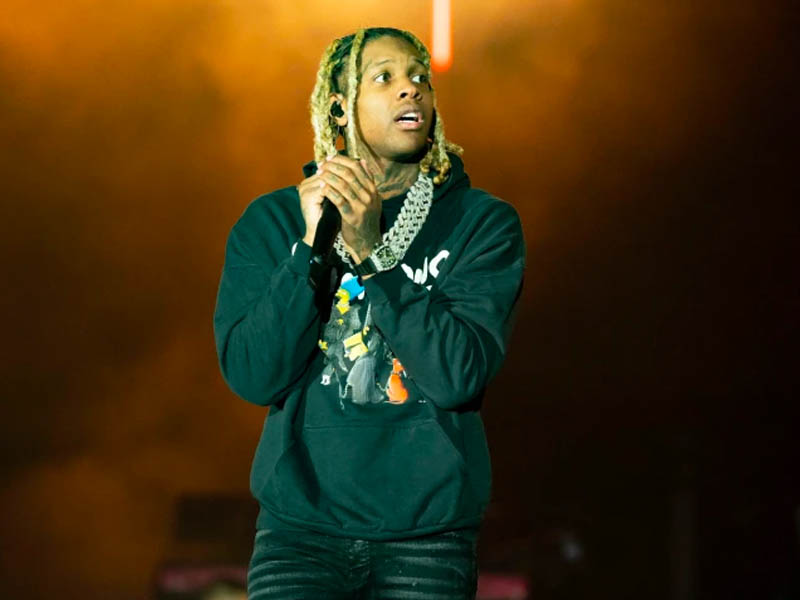 Last year, Lil Durk conquered North America with the massive 7220 tour. The successful run of shows supported the release of his 2022 album, 7220. The year was dominated by sensational hits like the gold-selling hit "What Happened to Virgil," "Petty Too," "No Interviews," "Barbaria," and more. In fact, Durk had 13 entries in the Billboard Hot 100, all spawned from one record. The album topped the Billboard 200 and the R&B/Hip-Hop Albums. It later sold over one million copies in the U.S., earning a platinum certification. Indeed, Durk's prominence is profusely rising. That's why his upcoming album is anticipated to be the hottest hip-hop record to drop in spring.
Almost Healed is scheduled to be released on May 26. The album will be released via his music imprint, Only the Family, and Sony Music. In an interview, Durk mentioned that music had been his way of dealing with stress. With tremendous life changes that went on in 2022, including the loss of his brother, creating new music provided Durk an outlet. Hence, a new album is about to drop, and Durk described it as "the biggest album ever." Alluding to his experience, he aptly named the effort, Almost Healed. Earlier this spring, Almost Healed was preceded by its lead single, "All My Life," featuring J. Cole.
Kodak Black joins Durk on this highly-anticipated tour as a special guest. The chart-topping rapper recently came out with his latest effort, Back for Everything. The album spawned "Love & War" and "Usain Boo" in 2022. That same year, Kodak Black dropped several other tracks, including the massive hit "Super Gremlin," featured in the Halloween-themed Sniper Gang Presents Syko Bob & Snapkatt project. The song became Black's second highest-charting entry on the Billboard Hot 100, peaking at number 3.
In 2018, Black dropped his biggest hit, "Zeze," featuring Travis Scott and Offset. The song became his highest entry on the Billboard Ho 100, peaking at number 2. The platinum-selling song also topped the Hot R&B/Hip-hop songs.
Newbie rapper NLE Choppa is promoting his second studio effort Cottonwood 2. The album, a sequel to his 2019 EP Cottonwood, dropped several singles, including "Slut Me Out." The lead single peaked at number 28 on the Billboard Hot 100, his highest entry ever on the chart. It also reached number 9 on the Hot R&B/Hip-Hop Songs.
NLE Choppa is currently one of the fastest-rising stars in hip-hop. He was reportedly turning down offers from major labels at 16 years old. That was only four years ago! Now that he's releasing music with his own music imprint and distribution deal with Warner, he's set to conquer the music world and beyond.
Catch these incredible rappers at the Freedom Mortgage Pavilion on Thursday, 3rd August 2023, by scoring your tickets now!