Freedom Mortgage Pavilion | Camden, New Jersey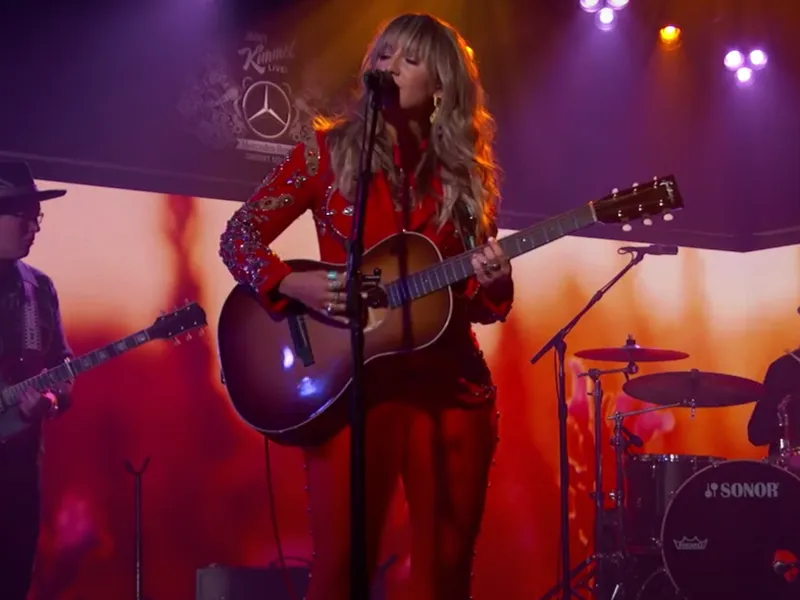 Buff your fanciest boots and catch Lainey Wilson's stampeding tour at its Freedom Mortgage Pavilion concert on Friday, June 14, featuring Ian Munsick and Zach Top. The North American series, dubbed "Country's Cool Again," targets 37 cities in its six-month itinerary. During its prelude to the summer season, the tour will stop by New Jersey's foremost outdoor amphitheater, which promises an exhilarating atmosphere for the visiting musician and her fans. Lainey Wilson's iconic Southern accent has been flooding the airwaves since her 2020 breakout single "Things a Man Oughta Know." Today, she stands tall after a successful award-season run with her fourth album, Bell Bottom Country. Wilson won both Album and Female Artist of the Year in the 2023 ACM Awards, with a record nine nominations at the CMA Awards. "Watermelon Moonshine," the album's hit single, peaked at number one in Billboard Country Airplay, while "Heart Like a Truck" came second. Buy your tickets now for Lainey Wilson LIVE!
Lainey Wilson, the breakout acoustic cowgirl of the past years, embarks on a cross-country quest to celebrate her latest string of chart-topping singles! Get wrangled up on her Friday night concert LIVE on June 14 at the Freedom Mortgage Pavilion as the "Country's Cool Again" tour enters its summer leg. Targeting 37 cities across North America, the six-month engagement will also feature riveting special guests you don't want to miss!
"Lainey Wilson moves like a rock star, wails like Jennifer Nettles, and testifies like a preacher. That's why she's one of the biggest stars in the business right now."
With her unapologetic Southern drawl, Lainey Wilson projects gritty passion in a bed of pop and classical rock-inspired country music. Her fourth studio album, Bell Bottom Country, recently made rounds in the latest award circuits. It won Album of the Year while Wilson herself won Female Artist of the Year from the Academy of Country Music Awards. The album's single, "Watermelon Moonshine," topped the Billboard Country Airplay chart for three weeks, breaking the singer's prior record with her "Things a Man Oughta Know" smash hit, while "Heart Like a Truck" follows close in second place. She also led the Country Music Association Awards with NINE nominations, including the night's crowning prize, Entertainer of the Year.
Take a glance at Lainey Wilson's recent setlist below for a possible sneak peek of her upcoming concert!
Hold My Halo
Things a Man Oughta Know
Atta Girl
Save Me
Hillbilly Hippie
Smell Like Smoke
Watermelon Moonshine (Strawberry Wine chorus)
Wildflowers and Wild Horses
Heart Like a Truck
Ian Munsick, the concert's first guest, is a pioneering voice in the Nashville scene. His songful odes to the Old West showcase his touching tenor, most recently employed in his new album, White Buffalo, featuring hits such as "Long Live Cowgirls" feat. Cody Johnson. Meanwhile, Zach Top is a young blood whose traditionalist style evokes Texas dance halls and jukeboxes with songs like "Cold Beer & Country Music" and bluegrass radio number one hit "Like It Ain't No Thing."
Beneath the breathtaking summer night sky of New Jersey, Lainey Wilson's tour will unwrap a concert extravaganza on Friday, June 14. The massive Freedom Mortgage Pavilion can host 25,000 fans, offering a skin-tingling atmosphere in and out of its climate-adjusted theater area, with penetrating acoustics that'll send the singer's songs straight to your heart. Get your tickets now and see Lainey Wilson LIVE!