Freedom Mortgage Pavilion | Camden, New Jersey
Hard rock and metal fans get ready as one of the biggest co-headline tours to ever exist is on it's way to a venue near you this coming Summer! That's right the iconic Korn and Faith No More will be joining their forces for an epic tour across North America, with special support from Helmet & '68! Don't miss one of the heaviest and most unforgettable concerts around – LIVE at BB&T Pavilion on Saturday 29th August 2020! Grab your tickets before it's too late!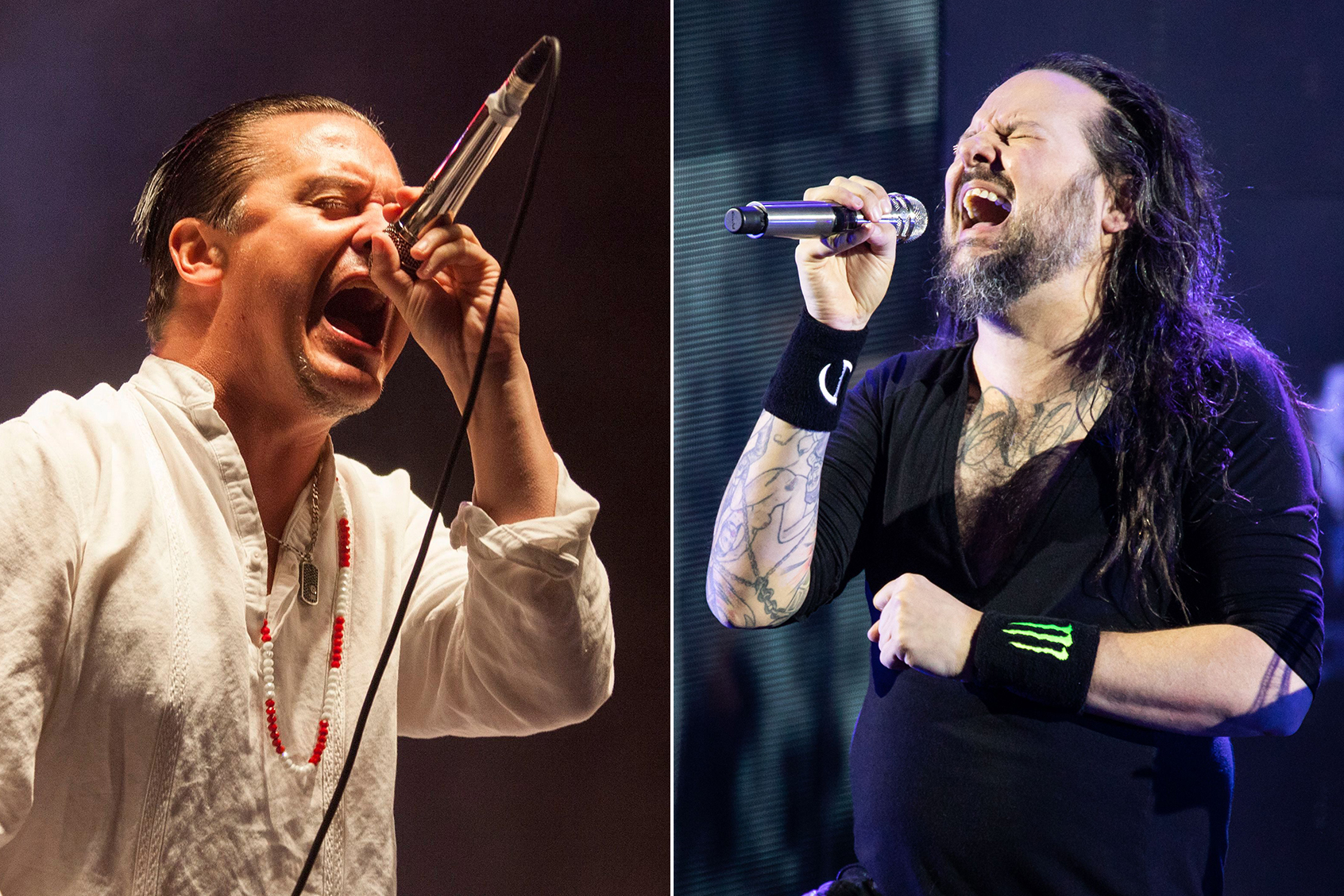 The Nu Metalers Korn first hit the mainstream back in the 1990s, as the talented band became one of the first to bring the genre into the charts. With their unforgettable releases, they have given fans around the world a chance to be a part of the energy as these Californian Nu Metal pioneers have performed non-stop throughout the decades!
Some of their biggest releases to date include the likes of their debut album in 1994, Life Is Peachy in 1996. And Korn continued on their path to bring the likes of Follow the Leader (1998) and Issues (1999), both of these studio releases topped the Billboard charts at number one. Korn were back in the spotlight with Untouchables (2002), Take a Look in the Mirror (2003) and See You on the Other Side (2005) – their anthems have stormed the globe and provided a much needed sound to the Metal scene and now it's hard to imagine a world without Korn in it. Luckily we don't have to, as one of the most hardworking bands around, Korn keep on satisfying their fans!
American rockers, Faith No More, also hail from the Californian scene, as they formed back in San Francisco in 1979 and have since given some of the biggest selling records of the entirety of Rock music. Their studio albums have given their fans plenty of opportunity to surround themselves with their music, from the likes of their 1989 album, The Real Thing (1989) and Angel Dust (1992).
After a break between 1998 and 2009, Faith No More haven't stopped touring and plan to head out on the road with the one and only Korn! 2020 brings one of the best and biggest Rock/Metal line-ups of all time – get ready to grab your chance to be in the crowd as tickets are now on sale for this insane night!