BB&T Pavilion | Camden, New Jersey
Creedence Cleerwater Revival and ZZ Top fans alike, get ready for the show you've all been waiting for!! ZZ Top are joining Creedence co-founder John Fogerty on the Blues and Bayous tour – coming to BB&T Pavilion on Sunday 24th June 2018! Click the "Buy Tickets" button above to get yours today.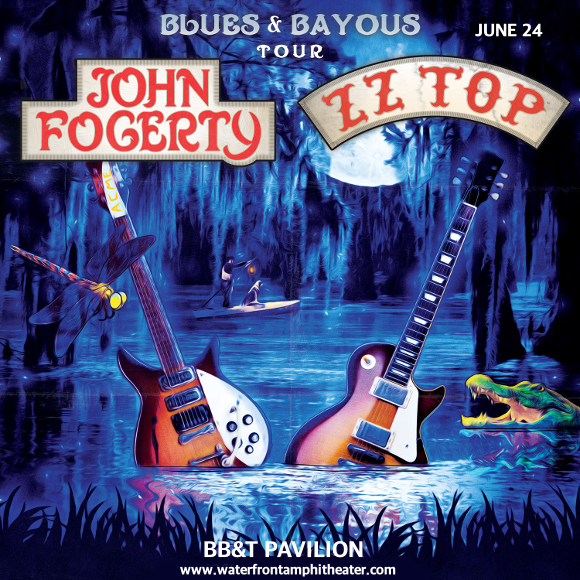 With more than 50 years in the industry and the legacy of the Creedence Clearwater Revival behind him, John Fogerty remains undeniably one of the most influential forces on modern music. As a songwriter, he's responsible for a plethora of hits including "Proud Mary," "Green RIver," and "Born On The Bayou". As for ZZ Top, they have a similarly long history, being one of the oldest bands in the world to still be performing with their original line-up. Their rock and blues records have sold over 50 million across the planet.
"John Fogerty along with ZZ Top have been followers of blues and rock since the beginning and we're looking forward to rippin' it up together this spring," enthused ZZ Top guitarist Billy Gibbons. "We've got a great show lined up for ya!"
Don't miss out on your chance to see these legends of rock n' roll live – grab your tickets to see John Fogerty and ZZ Top live NOW while you can!