Freedom Mortgage Pavilion | Camden, New Jersey
Have you got your ticket to ride yet? Jason Aldean & Kane Brown are all geared up to take you an unforgettable trip! The Ride All Night tour are pulling all the stops and have mapped out a 30-city trek. This city is definitely on the tour map as Jason Aldean & Kane Brown are set to take center stage at the BB&T Pavilion on Sunday 21st July 2019. Aldean, who is a three-time and reigning ACM "Entertainer of the Year", is a sure-fire master in getting audiences on their feet, raving over his mega-hit singles such as "Big Green Tractor," "Night Train," "The Truth" and "Don't You Wanna Stay," his duet with Kelly Clarkson, and a whole lot more. The magnitute of excitement and anticipation for this show is escalating by the minute. And is in direct proportion to reported demand for tickets. Don't take chances or risk losing your opportunity to catch them live. Get your tickets now!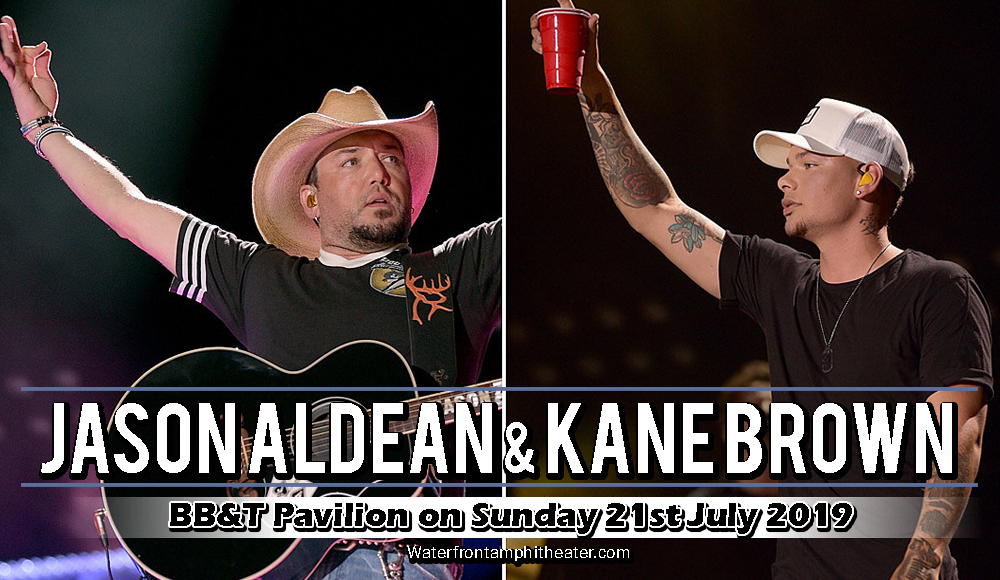 Much has been said and written about Jason Aldean. But in gist, here's what he is and what he's about in the eyes of the press… The "musically muscular, big-tent entertainer" (The Atlantic) will deliver a mix of new hits and fan favorites as he knows to choose "a pile of hits to keep a sold-out crowd singing along for 95 minutes" (The Oakland Press). Proving to be a "natural born entertainer who consistently delivers his best" (CMT) Aldean "has got this thing down pat" (UPROXX) as "he sells out stadiums and continues to bring his singles to the top of the radio charts" (Forbes).
Jason Aldean's career is loaded with 17 million total album sales, 21 No. One singles and fully decorated with recognition, awards, and citations from the GRAMMYs, ACMs, CMAs, BBMAs, People's Choice Awards and more.
Despite all these Aldean is giddy like a child when talking about his upcoming tour. "We get to walk out, we've got new lighting, new stuff — it's fun, you know? It's like being on a playground, and it makes the shows fun, to feel like we're not doing the same thing that we did last year," exclaims Aldean.
He also takes pride of his amazing tour buddy. "Kane was out with us a couple years ago, and I just kinda hit it off with him. He's kind of become like my little brother, almost," Aldean says. "When I go on tour, I wanna be out there with guys that I like hanging out with, you know? And it does't hurt that Kane's on fire right now. He's as hot as it gets."
With all these coming together, this show is definitely one for the books, truly epic in every way!