Freedom Mortgage Pavilion | Camden, New Jersey
This spring, the Impractical Jokers make their phenomenal return to the stage! The trio, comprising James Murray, Brian Quinn, and Sal Volcano, will hit the road this 2023 for the Drive Drive Drive Drive Drive Tour! Impractical Jokers Live's trek will kick off this February and make 16 coveted stops in select major cities, including Camden, New Jersey! On Friday, 3rd February 2023, the Impractical Jokers are set to deliver their all-new material, complete with never-before-seen footage and a new stand-up set at the Freedom Mortgage Pavilion! If you've been following the Impractical Jokers, you know this show should be on your bucket list! So hurry and grab your tickets now and see Murray, Q, and Sal light up the Freedom Mortgage Pavilion!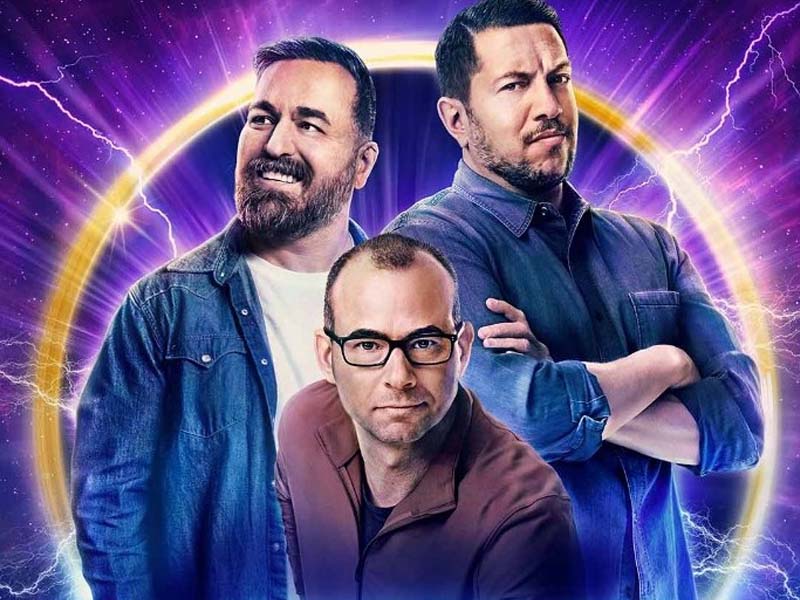 The Impractical Jokers is an improv hidden camera reality show that features lifelong friends performing challenges in real-life scenarios. Often filmed in New York, the show is now in its ninth season. Impractical Jokers premiered in 2011 on TruTV and featured four New Yorkers, Sal Vulcano, Joe Gatto, James Murray, and Brian "Q" Quinn. Together, they perform challenges that are often embarrassing. These circumstances occur in public, and unwitting New Yorkers often participate in the show. Failure to complete a challenge successfully will entail a punishment that's even more humiliating for the joker.
Since it first aired on TruTV, the show was met with high acclaim. The New York Post mentioned that Impractical Jokers is "possibly the funniest, the most ridiculous show in years." Meanwhile, the New York Times praised the format for providing a double pay-off, "The gag pays off twice: once in the reaction of the unsuspecting passer-by, once in the discomfort of the fellow doing the asking." Since 2011, the show has garnered millions of viewers worldwide and expanded into the live stage, films, spin-offs, and international versions.
If you love comedy, you should check out the Impractical Jokers Live at the Freedom Mortgage Pavilion on Friday, 3rd February 2023!