Freedom Mortgage Pavilion | Camden, New Jersey
The Chief is coming, and you better get ready! Enjoy a fantastic country music concert this summer in Camden, New Jersey, courtesy of top country superstar Eric Church! The award-winning singer-songwriter is bringing his much-awaited The Outsiders Revival Tour to the Freedom Mortage Pavilion on Saturday, 26th August 2023! This coveted show is part of Church's wildly anticipated 27-date run across major cities in North America! For his performance in Camden, Church brings along South country powerhouse Whiskey Myers! If you love country music, this live concert at the Freedom Mortgage Pavilion should be at the top of your bucket list! So hurry and score tickets now before it's too late!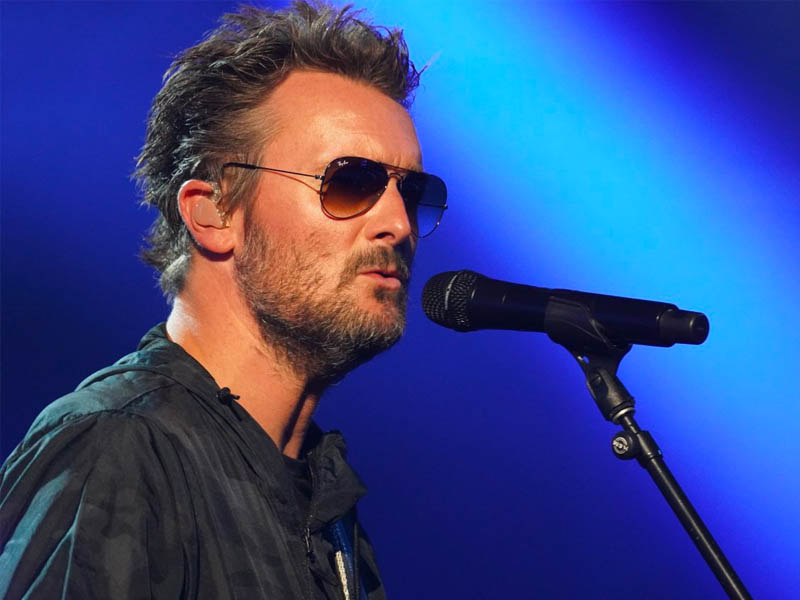 Eric Church is a prolific country music artist who debuted in 2006 with an excellent chart-performing first album, Sinners Like Me. The platinum-selling effort peaked at number 7 on the Billboard's Country albums and number 29 on the Billboard 200. Released in the summer, the debut album spawned several hits, such as "How 'Bout You," "Two Pink Lines," and the platinum hit "Guys Like Me." Meanwhile, the title track also earned gold status in the U.S. after charting at number 51 on the Hot Country Songs chart. During the 2010s, Church released three number-1 albums – Chief in 2011, The Outsiders in 2014, and Desperate Man in 2018. In 2015, he dropped his fifth studio effort, Mr. Misunderstood, peaking at number 2 on the chart. With four albums released in the decade, three have earned platinum status.
In 2021, Church released his latest studio album, Heart & Soul, which took the number 2 spot on the Top Country Albums and number 4 on the Billboard 200. The album spawned "Stick That in Your Country Song," which was later nominated for Best Country Solo Performance at the Grammy Awards. Speaking of awards, Church was awarded the CMA Entertainer of the Year one year prior to Heart & Soul's release. He has also bagged several awards, such as Album of the year for "Mr. Misunderstood" and Music Event of the Year for his collaboration song "Raise 'Em Up" with Keith Urban.
If you want to get more of Eric Church's incredible brand of country music, you better check out his live performance at the Freedom Mortgage Pavilion on Saturday, 26th August 2023! Tickets are now up for grabs!