Freedom Mortgage Pavilion | Camden, New Jersey
International country sensation the Dixie Chicks are heading to BB&T Pavilion on Saturday 18th June on their DCX MMXVI Tour! The greatest-selling female band of all time in the US will be hitting the road on an extensive stint that sees them playing over 40 cities across North America! This comeback is their first outing since 2013's limited Long Time Gone Tour and looks to be something very special indeed!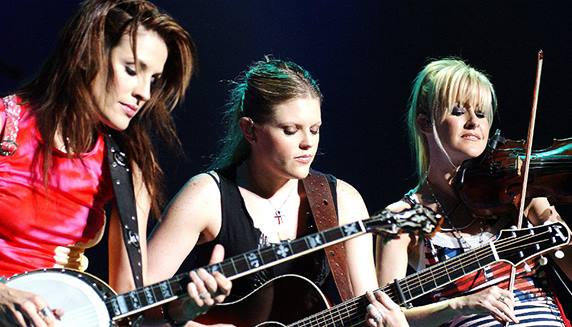 The Dixie Chicks are a country-and-western trio, hailing from Dallas, Texas. The band originally formed in 1989 as a four piece, but underwent a line up change in 1995, which is when they started breaking ground commercially. Martie Erwin Maguire and Emily Erwin Robison, multi-instrumentalist sisters, have remained in the band since its days of playing traditional bluegrass, but when lead singer Natalie Maines joined Dixie Chicks, they broadened their musical focus, incorporating elements of rock and pop. In 1998 the Dixie Chicks released their debut album Wide Open Spaces, and that year sold more CDs than all other country music groups combined. In subsequent years they won numerous awards, including five Grammys and the Country Music Association's Album of the Year in 2000 and their Vocal Group of the Year award in 2002. The band is also well known for its controversial and progressive political views, which have caused ripples among the conservative country music fanbase. A comment lead singer Natalie Maines made in 2003 in response to the invasion of Iraq lead to boycotts of their music and death threats towards the band members, but they continue to be an incredibly popular and successful band.