Freedom Mortgage Pavilion | Camden, New Jersey
They are unstoppable, and they want you to Take Back Your Life! This is Disturbed, Breaking Benjamin and Jinjer altogether, on tour at the Freedom Mortgage Pavilion on Monday, August 21st, 2023. It's like the 90s just f***ing exploded rock bands onto the stage, and you have to be there, grab some tickets and come out and hear the brand-new album, Divisive, live! What are you waiting for? The sickness? Come on, Take Back Your Life!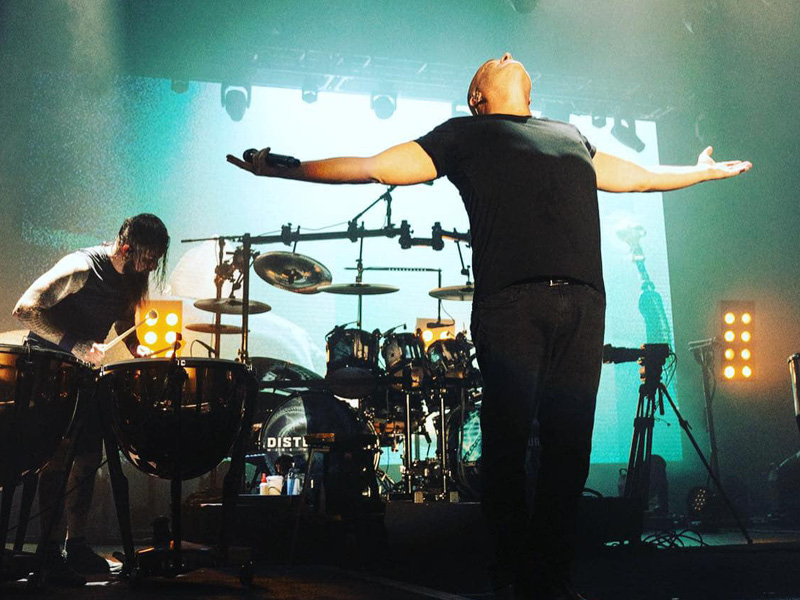 Disturbed is a rock band comprising frontman David Draiman, guitarist and keyboardist Dan Donegan, bassist John Moyer, and drummer Mike Wengren. Following a year of festival appearances, this is Disturbed's first proper tour since 2019. They'll be on tour supporting Divisive, their last and eighth studio album, which featured three pre-release tracks: "Hey You," "Unstoppable," and the title track.
The follow-up to Evolution, Divisive, debuted at No. 13 on the Billboard 200 while also topping the Hard Rock, Alternative Album, and Digital Album charts. "Yes, Disturbed will always to continue to do what they want musically, but don't ever think that means they are going soft. A welcome, if not completely triumphant, return!" Kris Peters from Heavy Magazine stated about the album.
Since their inception in 1994, the band has sold 17 million albums worldwide and had fifteen number one singles, including the platinum hits "Stupify," "Inside The Fire," and "Land of Confusion," as well as the 2x-platinum "Stricken," 6x-platinum "Down With The Sickness," and 7x-platinum "The Sound of Silence," to name a few.
Breaking Benjamin is still riding high after the success of their 2018 album, Aurora, which was a reimagined collection of previously released songs. Jinjer is still touring supporting their most recent album, Wallflowers, which was released in 2021.