Freedom Mortgage Pavilion | Camden, New Jersey
It's the show of a lifetime for classic rock and metal enthusiasts – that's right, the mighty Deep Purple and Judas Priest are teaming up for an incredible US co-headlining tour!! It's all happening at the BB&T Pavilion on Sunday 9th September 2018. It's not often two such widely influential and historically significant bands come together on tour – this could be a once-in-a-lifetime opportunity! Be part of it all – hit the "Buy Tickets," button now and grab yours before they go!!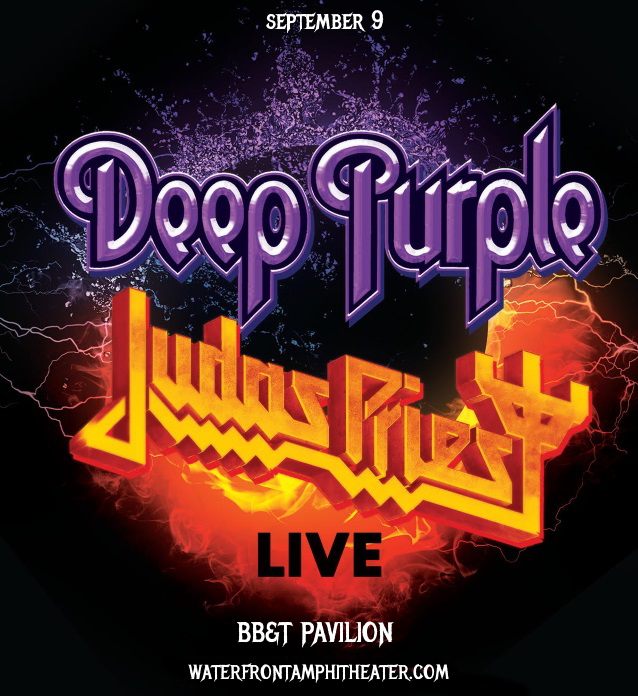 Judas priest have just hit the top 5 with their latest release, "Firepower," following a steadily increasing trend of charting success "Angel Of Retribution" came in at No. 13 in 2005, "Nostradamus"l at No. 11 in 2008, and in 2014, "Redeemer Of Souls" hit number 6! So perhaps it should be no surprise that the doggedly persistent band's relentless work over the years is increasingly paying off, as their status soars ever higher as one of the most influential metal bands EVER.
As for Deep Purple, they too have been recently active, shaking up the world last year with the gold-certified "Infinite," described by Allmusic as; "A winner; it proves not only that Now What?! [Deep Purple's hugely successful album of 2013] was no fluke, but that Deep Purple, even at this stage, still have plenty left to offer musically and creatively".
These two bands have proven in the studio that they've retained musical longevity – and the news of the upcoming tour makes it sound like they've still got it live too! See for yourself – get your tickets to see Deep Purple and Judas priest NOW while you can!!