Freedom Mortgage Pavilion | Camden, New Jersey
The second day of Dave Matthews Band at the BB&T Pavilion in Camden, NJ, on Saturday, July 16th 2022. Grab some tickets and come on down for this absolutely solid Jam Band, touring nonstop almost since they were conceived back in the early 90s, and playing hits off from any of their seven consecutive number 1 albums plus doing covers like you've never heard them before! The best part of all this is you can do it guilt free, as DMB has committed to helping plant an additional one million trees in 2022 to offset their and your footprint.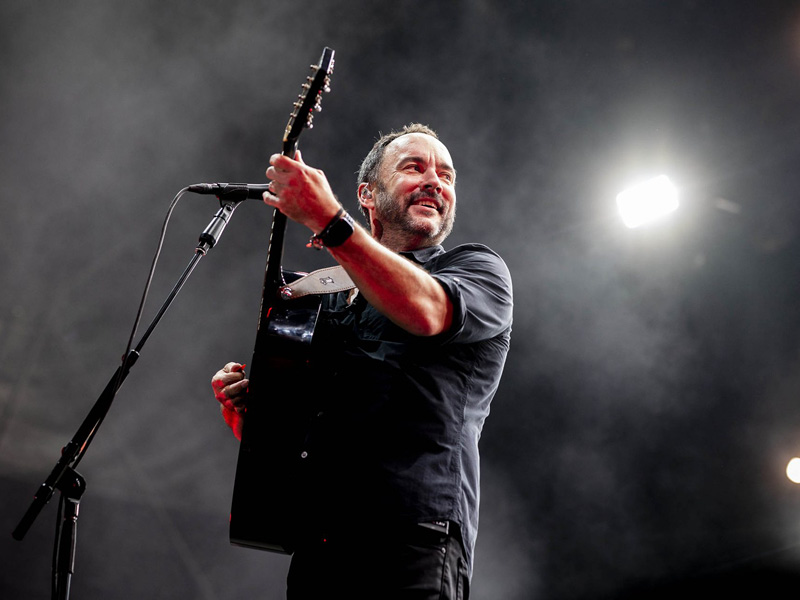 Formed by the amazing singer-songwriter and guitarist David John Matthews, with bassist Stefan Lessard and drummer and backing vocalist Carter Beauford, as well as newer members, lead guitarist Tim Reynolds, trumpet player Rashawn Ross, saxophonist Jeff Coffin and keyboardist Buddy Strong. The Dave Matthews Band hit the ground running from the very beginning, as they went from playing their first gig at a private rooftop party in 1991 to their first Grammy Award nomination in 1995 and their first win for Best Rock Performance in 1996. By 2018 with the release of their ninth studio album, "Come Tomorrow", the DMB became the first band in music history to have seven consecutive studio albums debut at the top of the chart.
In 2020 the Dave Matthews Band committed to plant a million trees as a collective effort and the band invites fans to join them by contributing to The Nature Conservancy's "Plant A Billion" campaign, a major reforestation effort with a goal of planting a billion trees across the planet. Over the past two years, Dave Matthews Band has planted over 2 million trees through this partnership and has committed to helping plant an additional one million trees in 2022.