Freedom Mortgage Pavilion | Camden, New Jersey
Dave Matthews and his merry Band of traveling musicians are coming to BB&T Pavilion for 2 whole days! Join in on Friday, July 15th and Saturday, July 16th 2022 for the most prolific touring band plying their trade at the moment! Nothing can stop these guys doing their 40 plus shows per year, and nothing will stop you, the following of party-goers from all over the world from joining in on the fun, so grab some tickets and come on down to Camden, NJ for the 2-day Jam party of the year! Nobody does it quite like Dave Matthews Band.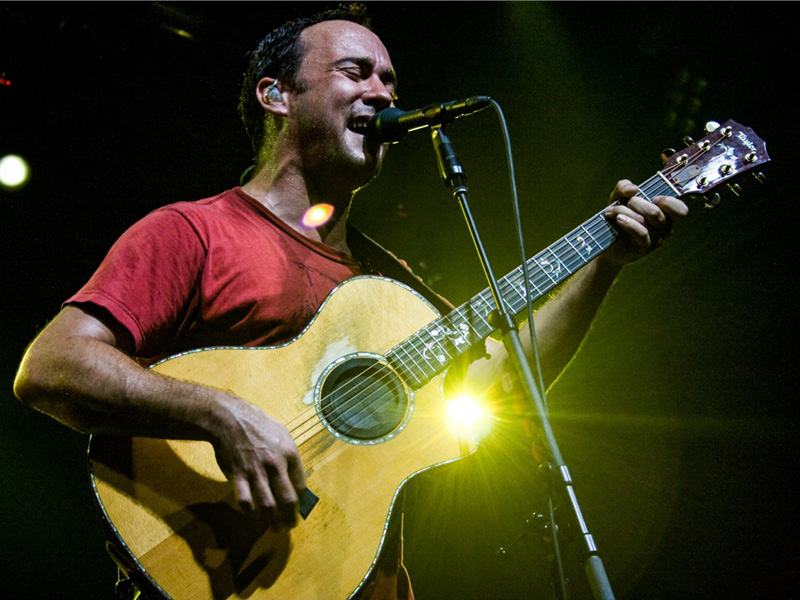 Ever since the early '90s, Matthews and his band of traveling musicians have enjoyed a large following, from the early college students at UVA, the university closest to where he used to bartend in Charlottesville, to giant swaths of concert goers all over the world today, the Dave Matthews Band has surely made a mark on the music landscape, and in almost record time too.
The Dave Matthews Band went from playing their first gig at a private rooftop party in 1991 to their first Grammy Award nomination in 1995 and their first win in 1996 for Best Rock Performance for the song "So Much to Say". By 2018 the band released their ninth album, "Come Tomorrow", debuting at the top spot on the Billboard 200, and making DMB the first band in music history to have seven consecutive studio albums debut at the top of the chart. The current lineup is led by the amazing singer-songwriter and guitarist David John Matthews, with bassist Stefan Lessard and drummer and backing vocalist Carter Beauford, as well as newer members, lead guitarist Tim Reynolds, trumpet player Rashawn Ross, saxophonist Jeff Coffin and keyboardist Buddy Strong.
Over the past two years, Dave Matthews Band has planted over 2 million trees through its partnership with the Nature Conservancy. The band has committed to helping plant an additional one million trees in 2022. Along with the tree campaign, Dave Matthews Band will once again join forces with REVERB to neutralize carbon emissions associated with both band and fan travel, resulting in a Climate Positive tour. Dave Matthews Band has a long history of reducing their environmental footprint, and neutralizing tour carbon, going back to their first shows in 1991. Tour greening efforts and the band's annual eco-village are in partnership with DocuSign.