BB&T Pavilion | Camden, New Jersey
One of the biggest groups in post grunge and alternative metal are coming LIVE this summer! That's right, the rumours have been confirmed to be true – Breaking Benjamin are heading on tour with some incredible special guests to give fans the night of their lives! You can catch them as they touch down to BB&T Pavilion on Friday 9th August 2019! Book your tickets today!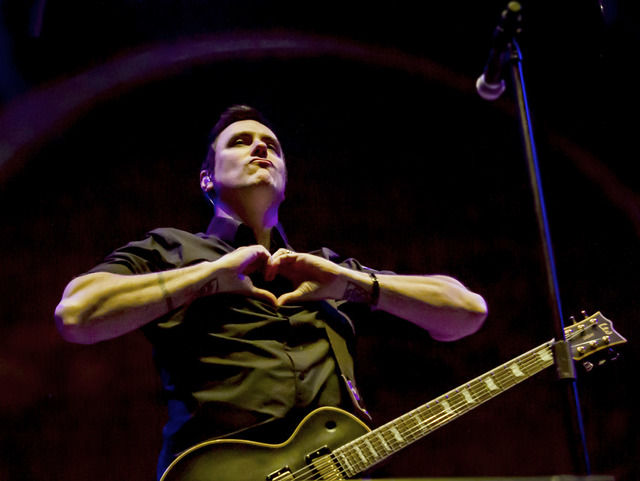 The American rockers, Breaking Benjamin have kept the surprises coming along with giving their fans everything they have ever asked for! With groundbreaking performances and studio releases – this group keeps on pushing their career and have become a steady name on the music scene.
First founded in 1999 by lead singer and guitarist Benjamin Burnley and drummer Jeremy Hummel. The initial group released two records – Saturate (2002) and We Are Not Alone (2004) and kick started their worldwide career. With line-up changes over the years, Breaking Benjamin have never stopped trying to focus on what matters most – making music to be proud of. Throughout the years, BB have released a total of six studio albums including their 2009 release of Dear Agony which hit the number 4 position in the charts almost immediately and gave them gold certification within just a year. The record also spawned some incredible and unforgettable tracks including their single "I Will Not Bow" which topped the charts at number one on the Mainstream Rock Songs and also wen't platinum in 2015. Other songs from the record such as "Lights Out" and "Give Me a Sign" also hit the top 10 and were rightly so credited gold certification the same year.
Despite the hardship that this band has had to face with musicians leaving and new ones being added, one thing hasn't been knocked and that is their passion and of course their music. They have always remained along the same styles of when they first started the band and that's all down to the lead vocalist, Burnley. Breaking Benjamin have become widely known for their hard rock sounds and it's no wonder that they have received such high praise from all around!
With three RIAA-certified platinum records, two gold records, and several certified singles, including two multi-platinum, two platinum, and five gold. Breaking Benjamin are always the one to watch – come and show your love and support in 2019!