Freedom Mortgage Pavilion | Camden, New Jersey
Metalcore giant Avenged Sevenfold just announced their North American summer tour, and fans are ecstatic and ready to rock! The band, who's known for their exemplary vocals and harmonic guitar solos, is embarking on their first tour in over five years! Avenged Sevenfold will hit the road this July and kick off their highly-anticipated tour at the Freedom Mortage Pavilion in Camden, New Jersey! On Tuesday, 18th July 2023, the award-winning band will deliver their hard-hitting singles, mosh pit favorites, and new songs from their latest album, Life is a Dream! This tour, which will cover 13 select cities in North America, will bring support act Alexisonfire along for the ride! If you love heavy metal, this is your chance to see the iconic purveyors of metalcore at the Freedom Mortgage Pavilion! Hurry and secure your tickets now because this show is guaranteed to be jam-packed!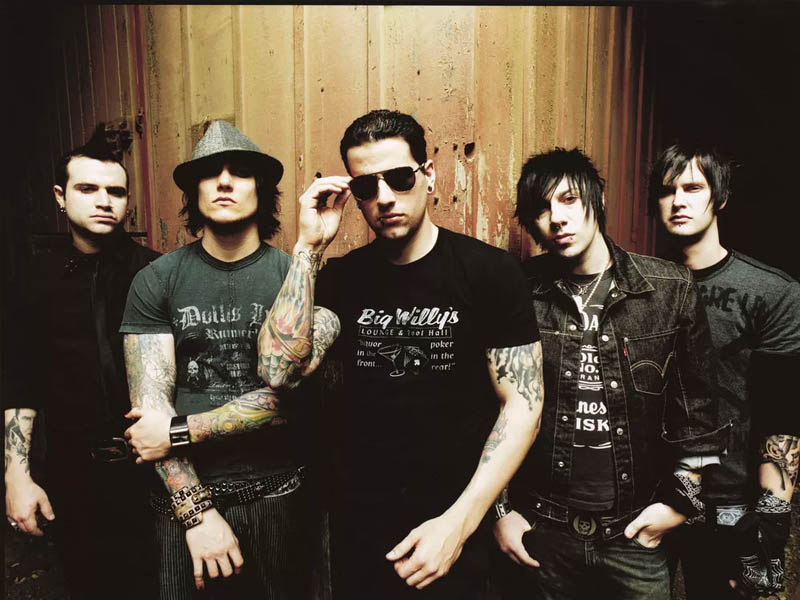 Seasoned metalcore band Avenged Sevenfold is back with brand-new music, and fans are raving. Life is, But a Dream is slated to drop this summer, and it's already been preceded by lead single, "Nobody." It took the Huntington, Beach-based outfit six years to come out with the new record, taking four years to produce. Upon the launch of the new single, fans were met with an online scavenger hunt. Eventually, clues led fans to an unlisted Youtube video that counts down to the official release of "Nobody." The single was met with high acclaim and entered two Billboard charts, the Hot Rock & Alternative Songs and Mainstream Rock Tracks.
The new album serves as a follow-up to Avenged Sevenfold's plethora of chart-performing studio albums. In 2003, the band made their breakthrough with their second independent release, Walking the Fallen. The album, released through Hopeless Records, initially entered Billboard's Independent Albums and Top Heatseekers Albums. But ten years after its release, the album entered the Billboard 200, peaking at number 10 and earning a gold certification after selling over 500,000 copies. As of 2023, the album has sold over one million copies, earning platinum status in the U.S.
In 2005, Avenged Sevenfold made their major label debut with City of Evil. The critically-acclaimed record spawned several metalcore staples, including the breakout single "Bat Country," "Beast and the Harlot," and "Burn It Down." The album was notable for showcasing frontman M Shadow's incredible vocal range. City of Evil entered the Billboard charts at number 30 and was later certified platinum in 2009 after hitting one million copies sold. Fans can also look forward to hearing hits from the band's phenomenal number 1 albums, Nightmare and Hail to the King. The platinum-selling records spawned several sensational hits, including "Welcome to the Family," "So Far Away," and Shepherd of Fire."
Catch Avenged Sevenfold this summer as they deliver their remarkable body of work at the Freedom Mortgage Pavilion. The show will be supported by platinum-selling post-hardcore band Alexisonfire. The Ontario-based quintet first made waves with their breakout self-titled debut album, The record, released in 2002, entered the Canadian chart and was later certified platinum in 2018. In 2006, the band's third effort, Crisis, debuted on the U.S. charts. This 2023, Alexisonfire will also promote their latest album, Otherness, released in June last year.
Grab tickets now to see these outstanding performers at the Freedom Mortgage Pavilion. The show is guaranteed to have you banging your head all night!