Freedom Mortgage Pavilion | Camden, New Jersey
Are you ready for the fire! The Grammy, Brit, and Juno Award-winning dance-rock indie band, Arcade Fire, are back! This is the WE Tour, coming to Freedom Mortgage Pavilion on Tuesday, November 1st 2022, with very special guests, playing an acoustic set, Bush! Grab some tickets and come on down to the riverside and celebrate, the 5-year wait is finally over, and there is a brand-new Arcade fire album out, and you, yes you, get to hear it live!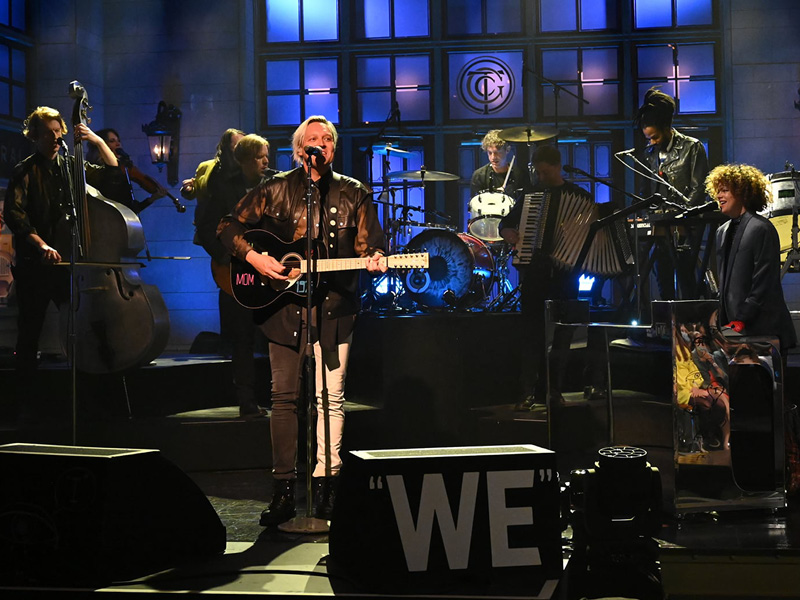 Arcade Fire absolutely torched the charts, once again, with their latest and sixth studio album, WE, coming in at number 6 on the Billboard 200, number 1 on both the Top Alternative Albums, and Top Rock Albums charts as well as number 1 in the UK, Scotland, Portugal and the Netherlands, becoming the bands fourth number 1 charting album, and fifth Top Ten charting album.
Fans have waited a long time for this album, but sadly it also marks the departure of long-time member Win Butler, who wrote on Twitter: "Hi friends- I've left Arcade Fire. I left at the end of last year after the new record was complete. There was no acute reason beyond that I've changed- and the band has changed – over the last almost 20 years. Time for new things."
The Indie-dance-rock, Canadian band Arcade Fire is husband and wife Win Butler and Régine Chassagne, alongside Richard Reed Parry, Tim Kingsbury and Jeremy Gara. The band's current touring line-up also includes former core member Sarah Neufeld and multi-instrumentalists Paul Beaubrun, Dan Boeckner and Eric Heigle. Each of the band's studio albums features contributions from composer and violinist Owen Pallett.
Arcade Fire's debut album, Funeral, is widely considered by music critics to be one of the greatest albums of the 2000s. Their second studio album, Neon Bible, won the 2008 Meteor Music Award for Best International Album and the 2008 Juno Award for Alternative Album of the Year. Their third studio album, The Suburbs, won the 2011 Grammy for Album of the Year, the 2011 Juno Award for Album of the Year and the 2011 Brit Award for Best International Album.