Freedom Mortgage Pavilion | Camden, New Jersey
Alice in Chains and Breaking Benjamin are joining up for a co-headline American Tour with Bush, coming to Waterfront Music Pavilion on Thursday. August 11th 2022. Alice In Chains will play classic hits, along with songs from newer albums, and Breaking Benjamin will be playing heavily from its most recent work "Aurora," along with other hits. That's right people, it's a huge triple bill of rock heavy goodness, go buy your tickets, and enjoy one more trip down 90s hard rock way, you won't regret it!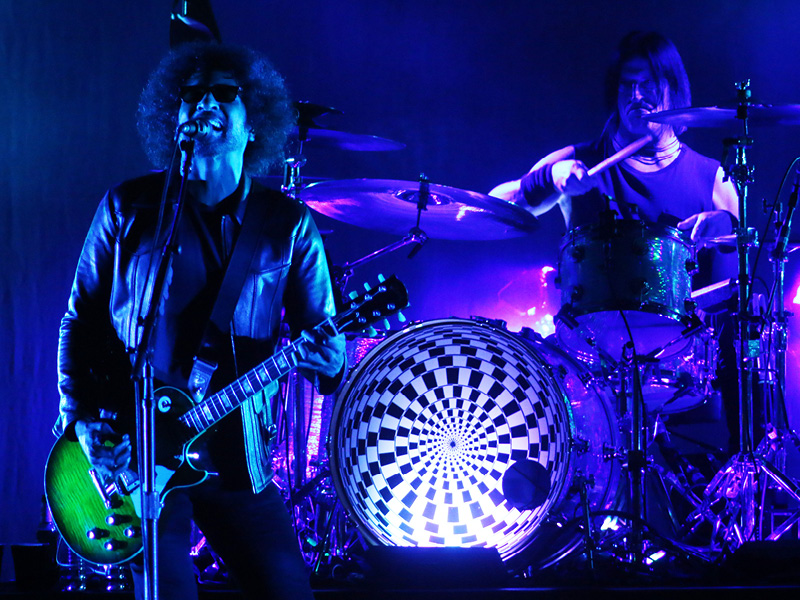 "We're looking forward to finally hitting the road again this summer," enthuses AIC's Sean Kinney. "It's been too long, and we can't wait to get outdoors and share a night of music with our fans again." Breaking Benjamin's Ben Burnley continues: "We are so extremely excited to be hitting the road with Alice In Chains and Bush. It's such an honor to share the stage with such amazing bands that we grew up listening to and have influenced us so very much! We can't wait to see you all out there!!"
The outing will mark Alice in Chains' first tour in nearly three years, and comes during the 30th anniversary of their landmark 1992 sophomore album, Dirt, which was released way back in September 1992. Alice in Chains are from Seattle, Washington, and formed in 1987 by guitarist and vocalist Jerry Cantrell and drummer Sean Kinney, they are joined by bassist Mike Inez, and co-lead vocalist and rhythm guitarist William DuVall.
The band have released six studio albums, three EPs, three live albums, four compilations, two DVDs, 43 music videos, and 32 singles. Their latest and sixth studio album, Rainier Fog, released in August 2018, debuting at number 12 on the Billboard 200 chart, and number 1 on Billboard's Top Rock Albums, Alternative Albums and Hard Rock Albums charts, and it became Alice in Chains' first top 10 in the UK, peaking at number 9. Rainier Fog won a 2018 Metal Storm Award for Best Alternative Metal Album, and was nominated for a Grammy Award for Best Rock Album in 2019.
Hard rock, post-grunge band from late 99, all the way from Wilkes-Barre, Pennsylvania, Breaking Benjamin are lead singer, songwriter and guitarist Benjamin Burnley, bassist and backing vocalist Aaron Bruch, guitarist and backing vocalist Keith Wallen, guitarist Jasen Rauch, and drummer Shaun Foist.
They have produced seven studio albums, two compilation albums, and three EPs. Their latest being the compilation album, Aurora, containing reworked versions of some of the band's biggest hits over the years. It also includes one new song, the lead single "Far Away" featuring Scooter Ward from Cold. The album also includes guest appearances from Lacey Sturm, Michael Barnes of Red, Adam Gontier of Saint Asonia, and Spencer Chamberlain of Underoath. The album peaked at number 29 on the billboard 200 and number 1 on both the Billboard Top Rock Album and Hard Rock Album Charts.