Freedom Mortgage Pavilion | Camden, New Jersey
EVENT CANCELLED. Please contact your ticket point of purchase to claim a refund on your tickets.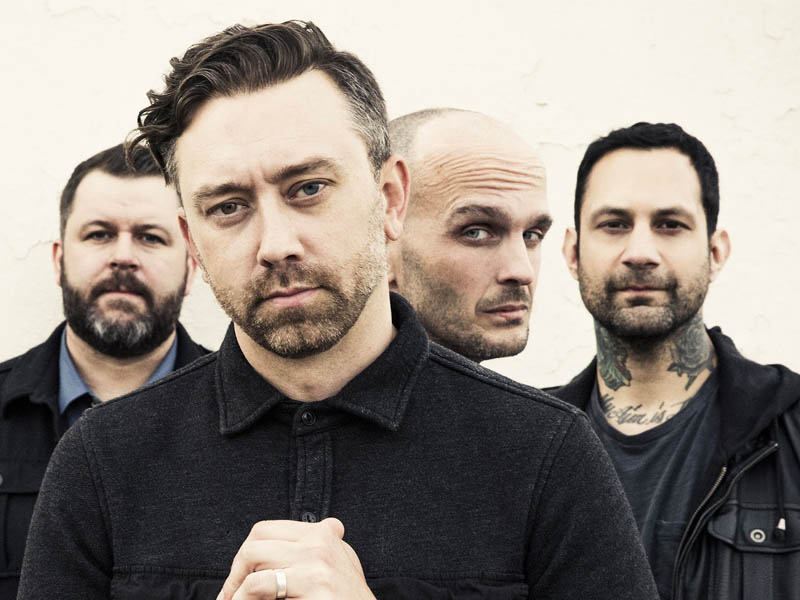 If you're looking to let loose and celebrate the start of fall with a high-energy punk rock show, then you should check out 1234Fest's latest installment! This much-awaited festival, taking place at Camden, New Jersey, is surely great the fall season with a bang! The incredibly exhilarating live music extravaganza will be taking over the Freedom Mortgage Pavilion, and it's set to feature some phenomenal punk bands! On Saturday, 23rd September 2023, the stage will feature the platinum-selling punk outfit from Chicago, Rise Against, the highly-influential punk powerhouse, Rancid, and pop-punk icons Jawbreaker! These performers will light up the Freedom Mortgage Pavilion with their sensational hits! Fans can look forward to the band's career-spanning catalogs comprising remarkable staples and fan favorites! Meanwhile, Rancid will also be debuting some new songs from their latest studio effort, Tomorrow Never Comes! If you're keen on seeing Rise Against, Rancid, and Jawbreaker, and more, share the stage on Saturday, 23rd September 2023, then hurry and score your tickets now!
The 1234Fest in Camdem will deliver some iconic punk rock staples this coming fall! The highly-anticipated punk rock festival will feature big names like Rise Against and Rancid. Both bands have made a significant impact on the punk scene. Meanwhile, Jawbreaker has also heavily influenced the next generation of punk rockers. Besides these crowd magnets, the 1234 Fest will also be showcasing outstanding acts, such as Descendants, Joyce Manor, Pussy Riot, and Dillinger Four.
This September, the 1234Fest will conquer Camden, New Jersey, as well as the greater Philadelphia area. The Freedom Mortgage Pavilion is strategically located to accommodate music fans from both states! Meanwhile, fans from out of town can easily secure tickets through the Get Ticket link! With a stellar line-up of punk icons, the 1234Fest is set to be the most anticipated punk rock festival of the season!
Fans can look forward to Rise Against's many statement singles. The band's politically charged lyrics will take center stage as they highlight hits like "Savior," "Prayer of the Refugee," "Satellite," "Give It All," and more. Considered one of the newer generation punk bands, Rise Against has dropped nine critically-acclaimed studio albums since their debut in 2004. In 2006, the band made their international breakthrough with their fourth album, the Sufferer & the Witness. The album spawned hits such as "Ready to Fall," "Prayer of the Refugee," and "The Good Left Undone."
The band's subsequent albums continued to release chart-performing hits, including the gold-certified tracks "Re-Education (Through Labor)," "Swing Life Away," "Savior," and "Satellite." Last year, the band dropped a brand new single, "Last Man Standing."
Speaking of brand new music, legendary punk band Rancid just released their brand new album, Tomorrow Never Comes. The tenth effort is their first album to come out in six years since dropping Troublemaker in 2017. Longtime Rancid fans will be pleased to know that the band's set will include many new songs, such as "Tomorrow Never Comes," "Don't Make Me Do It," "Devil in Disguise," and "New American." Of course, Rancid's set will not be complete without their staples, "Time Bomb," "Fall Back Down," and "Ruby Soho."
Lastly, Jawbreaker's tenacity as a highly influential punk band from the '90s can be attributed to their remarkable fan favorites, such as "Boxcar," "Accident Prone," "Want," and "Do You Still Hate Me?" The band is anticipated to showcase their four album catalog spanning from 1990's Unfun to 1995's Dear You.
Catch these three extraordinary performers, along with Pussy Riot, Descendants, Joyce Manor, and Dillinger Four, at the Freedom Mortgage Pavillion on Saturday, 23rd September 2023! Tickets are now available!